As a holistic dental practitioner, my view of each patient extends beyond the teeth and mouth, and takes into account each body system and how everything I do seeks to maintain balance and whole-body health. This means anything from using distilled water in our chairs, to using bio-compatible materials in procedures. It includes encouraging proper nutrition and keeping our patients SAFE from toxic chemicals. As we approach the new year oftentimes our thoughts turn towards improvement and "new beginnings." This coming year let's consider these resolutions in terms of CLEANSING and DETOXIFYING our bodies!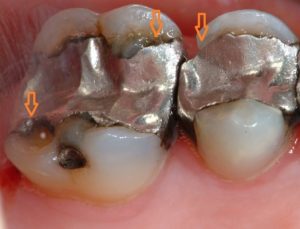 You have likely read on my website or in previous newsletters that my practice is committed to being "Fluoride Free" and "Mercury Safe" by treating patients without using heavy metals in our procedures. One of the biggest offenders is mercury, which is often used in fillings, and has long been known to contribute to a number of chronic diseases and certain acute neurological disorders of the body. Bottom line, it's BAD. These days you will likely hear fillings referred to as amalgam, which is made in part with MERCURY. What many patients are not aware of is these mercury-based fillings can be more dangerous coming out than while inside their mouth! (more…)
Comments Off on Could Your Dental Fillings Be Causing More Harm Than You Think?
Older Posts »