Wholesome Restorative Dental Care in Southlake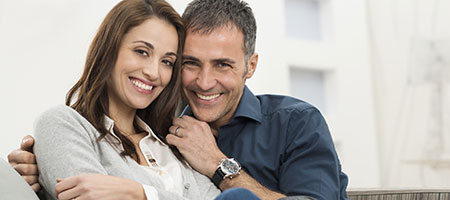 />Whether you're struggling with a cavity, a painful injury, or even a tooth that's missing altogether, you need immediate support to regain your oral health and confidence. At Enclave Dental, we want to offer you a comforting atmosphere where you can receive the high-quality care you deserve. Dr. Preetha Thomas and her team have created a truly spa-like space where patients of all ages can relax as they receive comprehensive, wholesome restorative care that leaves them with a smile that both feels great and looks natural. We can't wait to welcome you!
All-Ceramic Crown & Bridge
Dr. Thomas is committed to always providing patients with nonmetal, biocompatible options when it comes to restorations, and crowns are a big part of this. Made from beautiful, natural-looking ceramic, our personalized dental crowns can be used to treat severe decay, restore tooth structure, reshape enamel, add cosmetic value, and much more. Additionally, they're often used in conjunction with bridges, a reconstructive solution that can seamlessly replace missing teeth. By using crowns to securely anchor your new bridge into the gap between healthy teeth, we can bring back your smile's full strength and vitality.
Tooth-Colored Fillings
Here in Southlake, TX, you won't have to worry about unsightly metal fillings that could have adverse effects on your wellbeing. By relying on tooth-colored, composite materials, Dr. Thomas is able to not only blend and mix the shade of your new filling to perfectly match your smile, but also preserve much more of your natural tooth structure. This method even reduces sensitivity to hot and cold temperatures, resulting in a much more comfortable feel. After a few days, you might even forget you ever had treatment in the first place!
Patients who are looking for a truly seamless tooth replacement solution will have their expectations exceeded with dental implants. By replicating the entire structure of the tooth, implants both rejuvenate your oral health and provide a lifelike, durable restoration that's virtually indistinguishable from the rest of your smile. Dr. Thomas even brings in a skilled periodontist to handle the surgical portion of your implant procedure, meaning that you can conveniently undergo the entire treatment process right here at our relaxing Southlake office with the team you've come to know and trust.
Complete & Partial Dentures
Severe tooth loss can make even the simplest activities in life difficult and embarrassing. With a customized denture from Enclave Dental, you can regain your confidence, your independence, and your complete, unique smile. Our team offers both full dentures, which replace a complete arch of missing teeth, and partial dentures, which are designed to replenish gaps in your smile like a puzzle piece. These sturdy prosthetics rest in the mouth with the help of natural suction or clips, and they can be easily removed for cleaning and more comfort during sleep.
Other available restorative services include:
Wisdom Tooth Extractions
Root Canal Therapy
Are you ready to experience a more natural, relaxing approach to oral health care? Contact Enclave Dental today if you have any questions about our services, or if you're ready to schedule your first appointment. Located in Southlake, TX, Dr. Thomas is also happy to welcome patients from Keller, Colleyville, Trophy Club, Fort Worth, and beyond.