Enclave's Holistic Dentist Approach for Southlake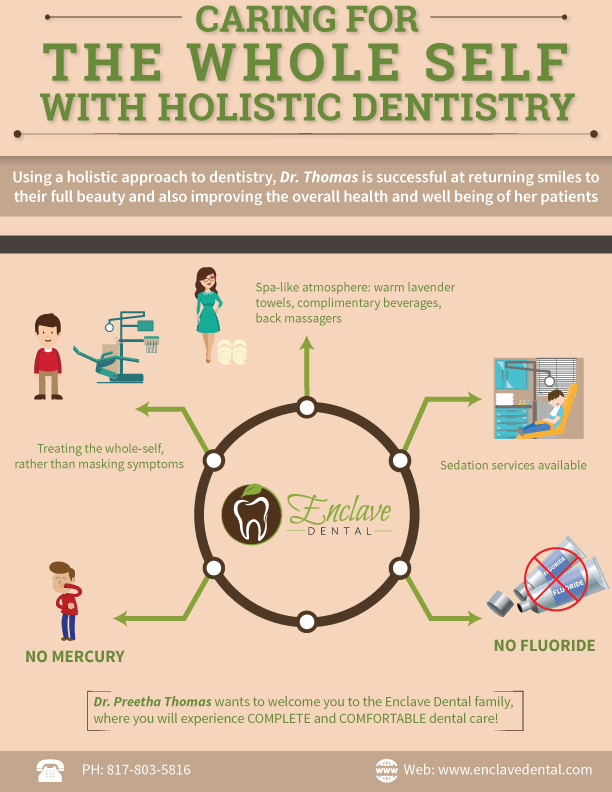 What makes us at Enclave Dental very special is Dr. Thomas' natural, holistic approach, which seeks to always treat the underlying problem causing the symptoms and eliminate the real cause, rather than covering up the symptom. This also means she takes great care to use products and restorations which are METAL FREE and BIOCOMPATIBLE. Our office is not simply Mercury Free, it is Mercury Safe. We go the extra mile to make sure our patients and staff are kept safe from the toxic air and materials. Our goal for every patient is to achieve whole body health, rather than just treating symptoms as they appear.
In Dr. Thomas' own words, "What I do for my family, I do for my patients." As a mother of three who does not expose her children to fluoride, she follows the same standard in her office, and does not expose her patients to fluoride. She is proud to offer her patients complete and wholesome care in a comfortable, spa-like environment and wants everyone to SEE AND FEEL the difference in natural, holistic dental care!