Laser Dentistry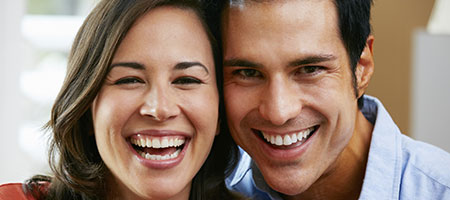 Dr. Preetha Thomas is committed to providing patients with dental care options that prioritize comfort, conservation, and natural health. With the help of our revolutionary soft tissue laser at Enclave Dental, we can perform necessary treatments in much cleaner and more minimally invasive ways than ever before. Your smile will heal much faster than with conventional methods, and the results we can create for your oral health are much more precise and thorough. Your whole family can benefit!
Periodontal Therapy
Did you know that nearly 75% of the population suffers from some stage of periodontal disease? While this condition may begin with relatively mild symptoms, it can quickly lead to dangerous consequences for your smile if left untreated for too long. Laser therapy is an ideal alternative to traditional periodontal surgery because it can more selectively remove diseased or infected tissue, encourage new healing of the gums, and even instantly seal blood vessels, thereby reducing swelling and eliminating the need for stitches in most cases.
Dr. Thomas has taken an interest in laser frenectomies and performs lip and tongue tie procedure for babies to help both mothers and babies develop healthy breast feeding relationships. A frenum is a muscular stretch of tissue within the mouth that connects and holds other tissues in place. While this typically doesn't cause issues for most patients, a frenum will occasionally be too short, thick, or tight, which can lead to problems from a very early age. For instance, a newborn who has one of these lip or tongue ties could find breastfeeding difficult, and if left untreated, it could eventually negatively affect their tooth alignment and speech. Thankfully, this condition can be easily corrected with a procedure called a frenectomy.
While many doctors still rely on traditional treatment with a scalpel and sutures, Dr. Thomas chooses to use the conservative power of soft tissue laser therapy when it comes to performing frenectomies. This option promotes quicker healing, minimizes bleeding, and even eliminates the need for sedation in most patients, even newborns. Dr.Thomas has successfully taken care of over 500 babies in the past 2 years.
Contact Enclave Dental today to schedule an appointment! Our Southlake, TX office provides patients of all ages with a warm and inviting natural spa environment where they can relax and receive the quality comprehensive care their smiles need to thrive. We also serve the areas of Fort Worth, Trophy Club, Keller, Colleyville, and beyond.