Laser Dentistry – Southlake, TX
Precise & Conservative Treatment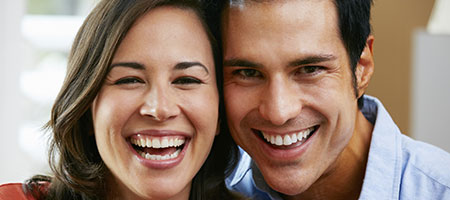 As a holistic dentist in Southlake, Dr. Thomas is always looking to invest in technology that can enhance the care she provides. To that end, she frequently uses laser dentistry. Lasers enable her and our team to provide the most conservative, effective, and comfortable treatment possible. They can be used to perform a wide range of procedures. Read on below to learn more about this remarkable form of dental technology.
What Are Hard and Soft Tissue Dental Lasers?
Dental lasers fall into two broad categories: hard tissue lasers and soft tissue lasers. A hard tissue laser, as its name implies, is used on the hard tissues in the mouth, such as the teeth. It can be used to remove decay and in various types of oral surgery. A soft tissue laser, on the other hand, is useful for treating the softer areas of the mouth, such as the gums. It can be used to kill bacteria inside gum pockets, removed diseased gum tissues, treat ulcers, perform frenectomies, and more.
Meet the Fotona Laser
There are a number of different dental lasers on the market. Dr. Thomas has chosen to purchase the Fotona laser due to its unique features. The Fotona company is widely recognized as a leader in the world of dental and medical lasers. In fact, it was the first manufacturer to create a system that combines complementary laser wavelengths, leading to exceptional performance. Fotona lasers are also remarkably precise thanks to Quantum Square Pulse technology.
Fotona lasers can perform a full range of hard and soft tissue treatments. They consistently yield high levels of patient satisfaction.
Here is an overview of a few specific uses of Dr. Thomas' Fotona laser:
Frenectomies
Using the laser's soft tissue function, Dr. Thomas can carefully cut a short or thick frenum (a piece of tissue that restricts the movement of the lips or tongue). This brief surgery, usually performed on infants or young children, can provide relief from tongue and lip tie.
Cavity Treatment
Instead of using a drill to remove decayed tissue from inside a tooth, Dr. Thomas can use a laser. It is less invasive and more comfortable than traditional treatments. Plus, the laser's ability to kill bacteria makes the procedure as efficient and effective as possible.
Photobiomodulation
The Fotona laser can also be used for photobiomodulation, which is otherwise known as low level laser therapy. This can speed up the healing of ulcers, treat cold sores, manage inflammatory conditions, and even reduce oral pain.
Sterilization
The natural ability of lasers to kill bacteria helps to maintain a sterile oral environment, which is important when placing restorations, treating infections, and performing other vital tasks.
LipLase
Lasers can do more than benefit your oral health! The Fotona laser can also be used to encourage the production of collagen in your lips, which can make them look plumper and fuller. Unlike other popular plumping treatments, LipLase involves no injections and does not introduce any foreign substances into your body.
Benefits of Laser Dentistry
Some significant benefits of laser dentistry in Southlake include:
Dental lasers provide Dr. Thomas with a high level of control when she is performing procedures. This minimizes damage to healthy tissues, meaning that a greater portion of your smile can remain untouched during treatments.
Bacteria-killing properties. Lasers naturally kill harmful bacteria. This reduces the risk of post-treatment infections.
Faster healing time. Lasers are as minimally invasive as possible, which means that patients can enjoy easier, faster recovery from even complex procedures.
Reduced bleeding. A soft tissue laser cauterizes tissue even as it makes incisions. This greatly reduces bleeding and often eliminates the need for sutures.
Comfort. Treatments performed with lasers are very comfortable. In fact, in many cases, they can reduce or even completely eliminate the need for local anesthesia.
Low risk. The odds that a complication will arise as a result of a laser procedure are next to nothing.
Different sights and sounds. For some patients, the sound of a dental drill can cause anxiety. A laser can replace a drill in many cases, resulting in a more relaxing dental care experience.
Would you like to learn more about laser dentistry and how it may benefit you? Dr. Thomas and our team are prepared to answer your questions. Get in touch with us today.