November 4, 2015
One peaceful sunny morning on a beautiful tropical beach in southern India, a young girl watches the sunrise and listens to the steady, living rhythm of the waves breaking on the beach. She feels the calm connection between nature and body, and senses a natural balance amongst everything we call Life. She has been raised to appreciate the importance of nutrition and a holistic approach to health. In a thriving region that boasts India's highest literacy rate and highest life expectancy, she has grown up observing several relatives practicing holistic medicine as both physician and midwife. These fundamental influences and life experiences set the young girl on a path that would lead her passion and her family halfway around the globe…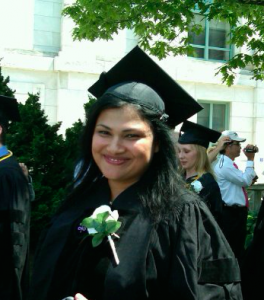 I, Dr. Preetha Thomas, was that young girl, who now owns Enclave Dental in Southlake, Texas. Several years after receiving my DMD from Harvard School of Dental Medicine, and serving multiple positions in both public and private sectors, including Dental Director, Faculty Consultant, and Clinical Instructor, my family and I found their way to North Texas and have been providing skilled, safe, holistic dentistry to patients ever since!
What sets Enclave Dental apart is our natural, holistic approach which seeks to always treat the underlying problem causing the symptoms, and eliminate the real cause, rather than just covering up the symptom. I take great care to use products and restorations that are METAL FREE and BIOCOMPATIBLE. My goal for every patient is to achieve whole body health!
My philosophy is, "What I do for my family, I do for my patients." I am a mother of three children, and I do not expose them to fluoride, therefore, there is no fluoride used in our office. I am proud to offer my patients complete and wholesome care in a comfortable, spa-like environment and I want everyone to SEE AND FEEL the difference in natural, holistic dental care.
Please contact our practice today for check-ups, pediatric dentistry, and cosmetic & restorative dentistry. We look forward to welcoming you to the Enclave Dental family!
Embracing whole-body wellness,
Dr. Preetha Thomas, DMD
Comments Off on Enclave Dental is Taking Dental Care to a "Holistic" New Level
No Comments
No comments yet.
RSS feed for comments on this post.
Sorry, the comment form is closed at this time.