September 15, 2015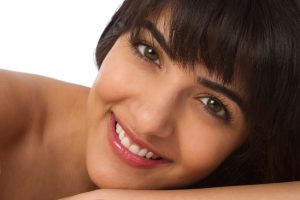 In Southlake, TX Dr. Preetha Thomas and her dental team change patients' lives daily by helping them smile more. A recent study by the University of California Berkley revealed that people who smile more are happier, healthier, live longer, and typically have longer marriages. When it comes to changing lives, our team couldn't think of a better place to start than with a beautiful smile. Enclave Dental's hope for our patients is simple: we want you to fall in love with your beautiful smile, smile more, and be happier each day. That's why we offer a wide range of cosmetic dentistry services to enhance natural smile beauty.  Call to find out more about how your Southlake cosmetic dentist can help make your life better.

Enclave Dental – Outstanding Cosmetic Dentist Southlake
Dr. Thomas is highly respected by her peers, and Southlake patients. She earned her DMD from the Harvard School of Dental Medicine, and has a Masters in Orthodontics and Dentofacial Orthopedics. Over the years she has also spend hours taking continuing education classes as well. Needless to say, Dr. Thomas is passionate about dentistry, education, and providing the highest quality care for Southlake residents. Her advanced training makes Dr. Thomas an expert in facial structure, muscle movement, and treatment. This is ideal for patients interested in cosmetic dentistry as Dr. Thomas fully understands how changes to your smile affect the aesthetics of your whole face.
A Variety of Cosmetic Dentistry Services in Southlake, TX
Dr. Thomas is known as an outstanding Southlake cosmetic dentist because she offers a wide variety of quality services with her personal, compassionate care. The cosmetic treatments offered at Enclave dental include:
Traditional orthodontics & Invisalign – Many general dentistry practices offer Invisalign treatment, but as a trained orthodontist, Dr. Thomas accurately examines your bite and recommends the best orthodontic treatment for your specific needs. Best of all, she can correct your bite with traditional orthodontics or Invisalign in her convenient Southlake practice.
Teeth whitening – For optimal patient convenience, Enclave Dental offers both in-office and at-home teeth whitening options to brighten dull, stained, or yellowed teeth.
Porcelain veneers – For patients with multiple, minor smile irregularities, the expense, time, and discomfort associated with restorative dentistry may not seem worth the results. Porcelain veneers are a great, minimally invasive option for these patients since they cover up numerous flaws with minor preparation.
Tooth-colored fillings – Unlike amalgam fillings, composite resin restorations blend seamlessly with natural dental structure, and offer added support for remaining dentition. They actually strengthen teeth as well as making them look great.
All-ceramic restorations – For patients in need of more extensive restorations, we offer all-ceramic, tooth-colored crowns, inlays and on-lays.
Call the Cosmetic Dentist Southlake Residents Trust – Dr. Preetha Thomas
Dr. Thomas and her Southlake dental team are here to help you protect, restore, and enhance your smile. Whatever goals you have for improving your dental health, we're ready to help you meet them. Call the Southlake cosmetic dentist patients love to schedule a cosmetic dentistry consultation or find out more about our variety of dental care options.
Comments Off on Your Southlake Cosmetic Dentist, Changing Lives One Smile at a Time
No Comments
No comments yet.
RSS feed for comments on this post.
Sorry, the comment form is closed at this time.