March 23, 2017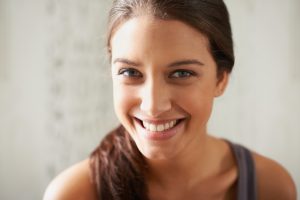 Do you need a detox? If you've been feeling sluggish and your liver feels like it could use a break, the answer is yes. A detox is a classic of Ayurvedic medicine, which we've talked about before — and it helps to cleanse your body so that you feel as vibrant as you deserve to. Dr. Preetha Thomas, your Southlake dentist, does detoxes and recommends them to her staff and patients, too. Read more about why you should detox, when to do it, short-term vs. long-term detoxes, and which one we prefer below.
Signs You Need a Detox
A detox could be just the thing to help you regain your energy and approach life with renewed zest — but you might not realize it. Listen to us, though, when we say that feeling sluggish, tired, and bloated is not just a side effect of getting older. Some of the warning signs you need a detox include…
Feeling tired even after a full night's sleep
Bloating or fluid retention
Excessive sweating
Problem skin (acne, rosacea, dry skin)
Insomnia
Binge eating/cravings
Additionally, we also recommend a detox be performed alongside amalgam removal. If you're having your silver fillings replaced for white ones, discuss the need to detox and fully cleanse your body of harmful chemicals with Dr. Thomas.
Try the Chlorella Cocktail
There are a number of ways to detox, and after you get started, you may want to try out a few different approaches until you find the one you like. As you're starting out, Dr. Thomas recommends the chlorella cocktail.
Ingredients:
1 T powdered chlorella
1 T fish oil
2 caps freeze-dried garlic
2 drops cilantro liquid
Hand full of fruit (your choice)
Try to choose organic fruit, and wash your hands fully before preparing your cocktail. Wash all the fruit, toss in a blender, and enjoy once a day for one to two weeks.
Long-Term Detoxing
As you complete the short-term detox, try adopting some longer-term detox principles to keep your body cleaner for a lifetime to come. Rather than being something you do every so often to jumpstart your health, detoxing can become a lifestyle — with the short-term detox helping to clean your body when you really need it. Some of the things you will want to consider as you embark on your new, cleaner lifestyle include…
Eating organically-grown produce and meat (if you eat meat)
Avoiding gluten if you are sensitive to it
Drinking plenty of water (making most of your daily beverages water, and sipping frequently throughout the day)
Avoiding alcohol and tobacco (staying away from secondhand smoke, too)
Cutting out added sugars
Developing a yoga and/or meditation practice
Come See Us at Enclave Dental!
As you detox, remember that your oral health is a big contributor to your overall wellbeing. When was your last visit to the holistic dentist? If it's been more than six months, it's about time for you to schedule an appointment at Enclave Dental today.
Comments Off on Need a Recharge? Your Southlake Dentist on How to Detox
No Comments
No comments yet.
RSS feed for comments on this post.
Sorry, the comment form is closed at this time.