January 25, 2017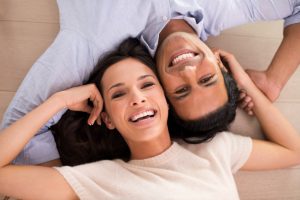 Have you caught onto the oil pulling trend? Dr. Preetha Thomas, the holistic dentist in Southlake, highly recommends beginning the practice to benefit your oral health. Coconut oil is a popular choice, but you can use any number of oils — sesame and sunflower are two other options. Performed regularly, oil pulling can freshen breath, reduce your risk of cavities, and provide other benefits for your teeth and gums.
Interested in oil pulling? We thought you might be. Keep reading to learn more about why swishing oil around your mouth should be your newest habit.
What Can Oil Pulling Do For You?
It's nothing new — in fact, people have been oil pulling for centuries. It is a common practice in India's Ayurvedic medicine, one of the world's oldest medical systems. Holistic medicine is central to Ayurveda, so it makes sense that oil pulling — which promotes whole-body health — is frequently practiced in India.
The benefits of oil pulling for your oral health are many. The practice has been used for centuries to…
Reverse tooth decay
Cure chronic bad breath (halitosis)
Heal gum disease and prevent related health conditions
Reduce inflammation in the gums
Promote better gum and jaw health
Oil is easily absorbed by your body, and when you swish it around your mouth, it's more than your teeth and gums that benefit. Oil pulling has been known to strengthen the immune system and promote better overall health and well-being.
How To Oil Pull
You can find oils commonly used for oil pulling — coconut, sesame, or sunflower oil — in many stores around Southlake. Central Market, Trader Joe's, Whole Foods, and Kroger are all likely bets.
Once you've got the type of oil you want to use, you can start immediately. For the best results, we recommend oil pulling three to five times per week. It's a good idea to practice oil pulling first thing in the morning, before eating or brushing your teeth. Here's how to oil pull for your oral and overall health:
Place one to two tablespoons of the chosen oil in your mouth.
Start (gently) swishing!
Spit the oil out after 15 to 20 minutes.
Rinse your mouth with warm water (saltwater adds extra antimicrobial properties).
Brush your teeth as normal.
As you can see, oil pulling isn't at all difficult — and once you get into the habit, you may feel a little off when you go a day without oil pulling (if you ever do).
Combine Oil Pulling With Regular Preventive Dental Care
In addition to adopting healthy habits like oil pulling, make sure you stay on top of your regular preventive dental care. Visit your holistic Southlake dentist for routine checkups and cleanings to enjoy solid oral and overall health for years to come. Request an appointment with Dr. Thomas today!
Comments Off on Holistic Dentist in Southlake Touts Benefits of Oil Pulling
No Comments
No comments yet.
RSS feed for comments on this post.
Sorry, the comment form is closed at this time.