July 19, 2023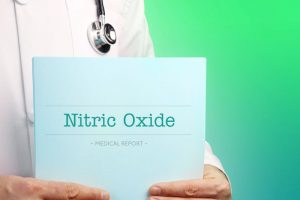 Bacteria are good! Well, sometimes. In fact, having an appropriate balance of bacteria in your mouth can help your body to produce nitric oxide, a useful molecule that can support your overall wellness. It can even help you enjoy a healthy smile! How exactly does nitric oxide benefit oral health? How can you encourage your body to make more of it? Read on below to find out.
What Is Nitric Oxide?
Nitric oxide is a naturally occurring molecule. Its primary role in the human body is as a vasodilator. In other words, it helps blood vessels to relax and expand. By improving your circulation, it can help to ensure that all the tissues throughout your body get the oxygen and nutrients that they need to stay healthy and functional.
The Importance of Nitric Oxide
If your body is not producing enough nitric oxide, you could be at an increased risk of numerous health conditions, including high blood pressure, atherosclerosis, insulin resistance, excess body weight, erectile dysfunction, decreased blood flow to the brain, and other issues.
Nitric oxide is also important for oral health. Because it helps your body deliver oxygen and nutrients where they are needed, it can equip your oral tissues to ward off conditions like gum disease and oral health problems.
Promoting Nitric Oxide Production
When oral bacteria interact with nitrates, those nitrates can be converted into nitric oxide. How can you help your body to increase its nitric oxide production? Here are some tips:
Take care of your mouth. Do not overuse antibacterial toothpaste or mouthwash. You can ask Dr. Thomas about oral care products that will preserve the balance of bacteria in your oral environment.
Eat a diet that is rich in nitrate. Beets, dark leafy greens, and other vegetables tend to be good sources of nitrate. (Do not confuse natural nitrate with the nitrate used in the processing of hot dogs, bacon, and other meats. Such products have few to no health benefits.)
Consider taking a supplement. Some supplements support the production of nitric oxide. For example, you might try a product that contains the amino acids L-arginine and L-citrulline.
Get enough exercise. Physical activity improves circulation and can naturally increase nitric oxide production.
Nitric oxide can help you enjoy a healthy body and a healthy smile! A few simple changes to your routine may help you to get enough of this important molecule.
Meet the Practice
Dr. Preetha Thomas and the team at Enclave Dental are proud to offer holistic oral health services to the Southlake community. If you would like to learn more about nitric oxide or anything else related to your smile's well-being, we would be pleased to speak with you. Contact us at 817-912-1218.
Comments Off on How Does Nitric Oxide Benefit Oral Health?
No Comments
No comments yet.
RSS feed for comments on this post.
Sorry, the comment form is closed at this time.