June 21, 2023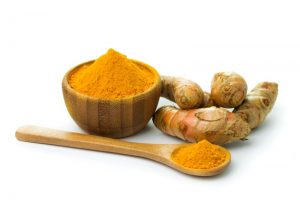 Turmeric is one of the world's most popular spices; it is often used in various ethnic dishes to enhance their flavor. It is also well-known for its health benefits, such as its potential to support joint health and ease menstrual problems. But did you know that it could also help your smile? In this blog post, a holistic dentist discusses a few ways in which this delicious spice could support your dental health.
Ease Inflammation
Inflammation often accompanies dental problems. For example, it is a common symptom of both gingivitis and periodontitis (the two stages of gum disease). One study found that turmeric toothpaste reduced inflammation. It can also be used to prevent inflammation from occurring in the first place.
Of course, consuming turmeric can also help you to reduce inflammation. Try adding it to your morning bowl of oatmeal as part of a diet that is rich in anti-inflammatory foods.
Cavity Prevention
Research has shown turmeric's potential to reduce the presence of harmful oral bacteria, including those that lead to cavities. It is particularly effective when it is used in combination with pit and fissure sealants (sealants are thin coatings placed on teeth to protect them against decay).
Fight Infections
Have you ever sipped on a delicious golden milk tea? This tasty beverage, which features turmeric as one of its main ingredients, may help to reduce oral bacteria. You can also take advantage of turmeric's antimicrobial properties by making a paste out of it or rinsing with turmeric-based mouthwash.
Some research even indicates that turmeric can help to fight infections within the root canals of teeth. Of course, this use of turmeric is not well-studied and should not be the sole means used to address dental infections. It is important to listen to treatment recommendations from a qualified holistic dentist, such as Dr. Thomas.
Detect Dental Plaque
If you are familiar with turmeric, you probably know that it has a vibrant yellow color. It can be used by a dentist to stain dental plaque. Along with a special light device, it can highlight areas bacterial accumulation on the teeth. This method can be a valuable teaching tool to help you identify areas in your mouth where you may need to brush and floss a little more thoroughly.
Pain Reduction for RAS
Recurrent aphthous stomatitis (RAS) is a condition that causes recurrent, painful mouth sores. Turmeric has shown potential as a way to reduce the pain and other symptoms that come with RAS.
Turmeric is amazing! It could play a valuable role in your oral care routine. Why not give it a try?
Meet the Dentist
Dr. Preetha Thomas is an experienced holistic dentist who is proud to serve the Southlake area. If you have questions about how you can care well for your smile, she would be happy to speak with you. Contact our friendly team at 817-912-1218.
Comments Off on Is Turmeric Good for Dental Health? A Holistic Dentist Explains
No Comments
No comments yet.
RSS feed for comments on this post.
Sorry, the comment form is closed at this time.