January 11, 2023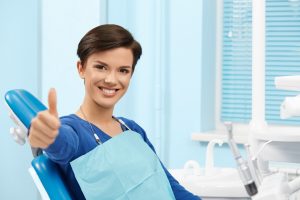 As a holistic dentist, Dr. Thomas is always on the lookout for technologies that can equip her to provide the most conservative and effective care possible. To that end, she has invested in a Fotona laser. This remarkable tool has many applications, and it has the potential to greatly enhance your care experience at Enclave Dental. Read on below to learn more about laser dentistry in Southlake.
What Is Laser Dentistry?
A laser is a highly focused beam of light. Depending on its specific wavelength and intensity, it can be used for a number of different purposes. For example, a soft tissue laser can be used to make incisions in the gums and other soft oral tissues. A hard tissue laser is more commonly used on the teeth.
Benefits of Laser Dentistry
Laser dentistry has many benefits. Here are just a few:
It is extremely precise, so there is minimal collateral damage to the tissue near a targeted treatment area.
It kills bacteria, thereby greatly reducing your risk of post-treatment infections.
It is extremely comfortable. In fact, in many cases, it can reduce or eliminate the need for local anesthesia.
It minimizes bleeding. A laser naturally cauterizes soft tissue as it moves.
It leads to faster recovery times than many treatments performed with traditional dental instruments, such as scalpels and drills.
It can create a more relaxing experience. Many patients dislike the sights and sounds of drills and scalpels. Laser dentistry can reduce anxiety caused by such triggers.
It is safe. Dr. Thomas is well-trained in the use of dental lasers. You can be sure that the chances of something going wrong with your treatment are quite low.
What Can Laser Dentistry Do for You?
Here are some specific treatments that Dr. Thomas may use the Fotona laser for:
Frenectomies. If your child is suffering from lip or tongue tie, a laser frenectomy can quickly loosen restricted tissue with very little discomfort to your little one.
Gum disease treatment. A laser can be used to remove diseased tissue. It can also kill harmful bacteria in the pockets between the gums and teeth.
Cavity treatment. A laser can remove damaged tissue from inside a cavity and sterilize the area, making sure your tooth is well-prepared for a filling.
Help cold sores and canker sores to heal. A laser can encourage your body to heal from these painful and annoying problems.
And more! The Fotona laser is a versatile instrument. If Dr. Thomas finds a use for it in your case, you can rest assured that it will aid her in providing top-tier care.
Laser dentistry can play a large role in holistic oral healthcare. It may just change the way you think about your dental treatments!
Meet the Practice
Dr. Preetha Thomas is an experienced, highly skilled holistic dentist. The Fotona laser is just one example of the advanced technology that she uses in our practice. To learn more about her and how our team may be able to serve you, contact Enclave Dental at 817-912-1218.
Comments Off on Everything You Need to Know About Laser Dentistry
No Comments
No comments yet.
RSS feed for comments on this post.
Sorry, the comment form is closed at this time.