November 23, 2022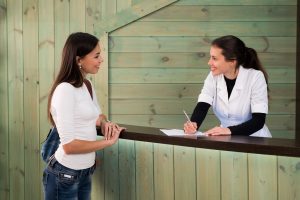 Here at Enclave Dental, Dr. Thomas practices holistic dentistry in Southlake. If you have never visited a holistic dentist before, that term might be a little confusing. How is a holistic dentist different from a conventional one? What benefits come with visiting a holistic practice? Let's talk about the answers to those important questions.
What Is Holistic Dentistry?
In medicine, something that is holistic considers a patient as a whole. Holistic treatments aim to do more than address a person's immediate symptoms. They also support an individual's long-term overall wellness. It takes into account social and mental health factors, rather than merely focusing on physical health. Therefore, a holistic dentist will treat you as a person, not just a set of teeth and gums.
Of course, most conventional dentists also care about their patients. Most of them are very good at what they do, and they do their best to respect their patients' wishes. However, the way they approach specific treatments tends to be different from what you would find with a holistic practitioner.
The Holistic Dentistry Approach
Here are a few noteworthy ways in which holistic dentistry usually differs from its conventional counterpart:
Materials. Holistic dentists are passionate about using materials that are biocompatible (ones that work well with the human body and pose as little risk as possible to a patient's overall health).
Focus on conservative care. When deciding which procedures to recommend, holistic dentists tend to favor the most conservative options over more invasive treatments.
A focus on education. Empowering patients to make their own decisions about their oral and overall health is a big part of holistic dentistry. Holistic dentists might tend to spend more time helping their patients understand the nuances of how to manage their oral health.
Benefits of Visiting a Holistic Dentist
Here are some benefits that you may enjoy when you visit a holistic dentist in Southlake:
A low risk of complications. Because holistic dentistry tends to be conservative and uses biocompatible materials, it comes with a low risk of complications for your overall health. For example, holistic dentists avoid the use of mercury, which is known to be a toxic material.
Advanced technology. Holistic dentists tend to invest in top-quality instruments that enhance patient care. Dr. Thomas often uses a soft tissue laser, ozone therapy, and other advanced techniques and technologies.
Help to deal with the root cause of dental problems. A holistic dentist aims to help patients understand and deal with the underlying cause of dental issues, whether that involves giving advice on nutrition, providing guidance on oral hygiene, addressing anatomical abnormalities in the mouth, or taking other steps to support your oral and overall wellness.
Have you ever visited a holistic dentist? If not, you may be pleasantly surprised by what you experience when you try out this type of oral healthcare.
More About Dr. Thomas
Dr. Preetha Thomas is a holistic dentist and a Fellow of the Academy of General Dentistry. She is passionate about educating both herself and her patients so she can provide the best care possible. To learn more about her and our practice, contact Enclave Dental at 817-912-1218.
Comments Off on An Introduction to Holistic Dentistry
No Comments
No comments yet.
RSS feed for comments on this post.
Sorry, the comment form is closed at this time.