November 9, 2022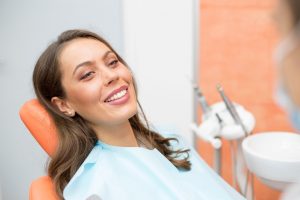 Most experts agree that everyone should visit a dentist every six months or so. This is true even for people who seem to enjoy excellent oral health. One reason why these preventative appointments are so important is that they aid in the early detection of oral health problems in Southlake. The earlier such issues are identified, the better off you will be. Let's discuss just a few benefits you can enjoy when dental problems are caught as soon as possible.
Less Pain
Many oral health problems start out subtly. For example, a small cavity may not cause any obvious signs or symptoms because it has not yet reached the dentin, the sensitive second layer of teeth. Gum disease too can also be difficult to notice in its earliest stages.
A dentist can identify and treat such problems before you would become aware of them otherwise. This can spare you from future toothaches, gum pain, and other uncomfortable symptoms.
Less Expensive, More Conservative Treatment
Filling in a small cavity may cost a few hundred dollars. With insurance coverage, the out-of-pocket price may be very low. However, if a cavity goes undetected and unaddressed for too long, it may worsen to the point where a filling is no longer able to treat it. You might need root canal therapy and a crown, which can cost thousands of dollars.
Not only is early treatment of oral health issues relatively affordable, but it is also minimally invasive. It therefore comes with less post-op discomfort and a quicker recovery period.
A Lower Risk of Health Complications
Oral health affects more than just your mouth. In fact, it can have consequences for your overall wellness. For example, gum disease is associated with a heightened risk of dementia, cardiovascular disease, preterm birth, and other serious health conditions. Addressing gum problems as early as possible can reduce your body's burden of inflammation, rid your mouth of harmful bacteria, and potentially spare you from systemic health problems.
Early detection of oral health issues can also reduce the risk that you will need to have one or more teeth extracted. Research suggests that missing teeth can contribute to health problems, such as nutritional deficiencies and even a shortened lifespan.
Potentially Lifesaving Care
An oral cancer screening is a routine part of preventive dentistry in Southlake. Cancer tends to have lower mortality rates if it is detected early on, before it has a chance to spread throughout the body. Since many indications of oral cancer are subtle, having a professional check your mouth for signs of it has the potential to save your life!
Routine dental visits are not just about your smile! They can save you money, spare you from pain, and maybe even extend your life!
Meet the Dentist
Dr. Preetha Thomas is an experienced, highly accomplished holistic dentist in Southlake. She strongly encourages her patients to keep up with preventive care so they can enjoy comfortable smiles and improved overall wellness. To learn more about her and our practice, contact Enclave Dental at 817-912-1218.
Comments Off on 4 Benefits of Early Detection of Oral Health Problems
No Comments
No comments yet.
RSS feed for comments on this post.
Sorry, the comment form is closed at this time.