May 4, 2022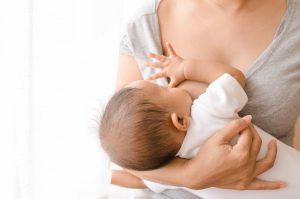 In recent decades, there has been a sharp uptick in the number of lip and tongue tie treatments that doctors perform. Are these conditions becoming more common, or are there other reasons behind the increasing demand for tongue tie treatment in Southlake? Let's discuss this important issue.
Breastfeeding Is Becoming More Common
In recent years, an increased awareness of the benefits of breastfeeding has motivated many moms to choose to feed their children this way, rather than relying on bottles and formulas. Unfortunately, it is common for women to run into issues when they are breastfeeding. Things like painful nipples, low milk supply, and a baby being slow to gain weight are all possible indications of lip or tongue tie.
However, these conditions are not always to blame for breastfeeding difficulties. If you are having problems with breastfeeding your little one, you may find it beneficial to consult both a lactation expert and a dentist who offers tongue tie treatment. Based on their advice, you can make a well-informed decision about whether your child needs a frenectomy in Southlake or if another course of action would be more appropriate.
Changes in the Definition of Tongue Tie
Not all medical practitioners are on the same page when it comes to diagnosing tongue tie. In the past, only anterior tongue ties (visible ones) were recognized. Now, though, posterior tongue ties (wherein the tongue tie occurs beneath the mucous membrane in the mouth), are becoming more widely acknowledged.
However, while it is good that posterior tongue ties are getting more attention, there is another side to the story. There has been an epidemic of overdiagnosis of tongue tie in some regions, causing many babies to undergo treatment that is not truly necessary.
Making the Right Choice for Your Child
Tongue tie treatment is a low-risk, minimally invasive surgery. However, that does not mean you should commit to it for your child without considering all relevant factors. Here are some indications that you may need to speak with a tongue tie expert:
You and your baby are having breastfeeding difficulties.
Your toddler or child has aversions to certain textures of food.
When you place a finger in your child's mouth, they seem to have an extra thick or large frenulum. (The lingual frenulum connects the tongue to the floor of the mouth, while the labial frenulum attaches the upper lip to the gums.)
Your child has never been evaluated for lip and tongue tie by a qualified medical professional.
Your child might require lip tie treatment — but perhaps they don't. An expert can help you consider all the relevant factors before you decide what is best for your little one.
Meet the Dentist
Dr. Preetha Thomas practices holistic dentistry in Southlake. Laser frenectomies are one of the many services she offers. As a conservative medical professional, she never recommends a treatment unless she truly believes that it is in a patient's best interests. If you are concerned that your child may be suffering from lip or tongue tie and you would like to take advantage of Dr. Thomas's expertise, contact our office at 817-912-1218.
Comments Off on Lip and Tongue Tie Treatments Are on the Rise — Why?
No Comments
No comments yet.
RSS feed for comments on this post.
Sorry, the comment form is closed at this time.