March 16, 2022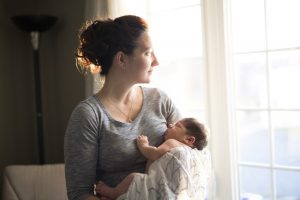 Left untreated, lip and tongue tie can lead to a slew of problems, including speech difficulties, problems with eating, speech abnormalities, and more. If you or your child has one of these conditions, a laser frenectomy can help. If someone in your family will soon undergo this procedure, you should know what questions to ask so you can be well-prepared for the road ahead. Here are a few questions about frenectomy treatment in Southlake to help you get started:
Why Should I Choose a Laser Frenectomy?
A frenectomy can be successfully performed with either a laser or surgical scissors. However, Dr. Thomas believes that a laser is the superior choice. It limits the amount of bleeding and is an extremely precise tool. It also kills bacteria, meaning that the risk of post-surgical infections is quite low.
What Will Happen Before the Procedure?
Dr. Thomas will give you specific instructions to help you get ready for your appointment. In most cases, minimal preparation is necessary. The procedure is fairly comfortable, so there shouldn't be any need to take any pain medication before your appointment. A local anesthetic will be applied before the frenectomy. Older children and adults may need more anesthetic than infants.
What Happens During the Procedure?
Dr. Thomas uses the laser to remove the frenulum that is restricting the movement of the lips or tongue. The procedure is very quick, and we take safety precautions to protect our patients. For example, goggles are used to shield the patient's eyes. Infants may be swaddled to help them feel safe and secure.
What Can I Expect Immediately after the Procedure?
The laser cauterizes the tissue that it cuts, so there will be little to no bleeding. If an infant undergoes a frenectomy, they should be able to breastfeed immediately following the procedure. There shouldn't be any discomfort right away, but some soreness and swelling may occur on the following days. Be sure to keep our practice's phone number on hand in case you have any questions or concerns during recovery.
How Long Is the Recovery Period?
Complete healing of the surgical site may take several weeks. If an adult or older child undergoes a frenectomy, they might require speech therapy or myofunctional therapy as part of their recovery. It may take some months before they retrain their tongue to rest in its proper position and achieve good swallowing patterns.
Although a laser frenectomy is a surgery, it is a minor procedure that comes with few risks. Being well-informed before the procedure can help you go into it with confidence.
Meet Dr. Thomas
Dr. Preetha Thomas is a holistic dentist and a member of the International Affiliation of Tongue-Tie Professionals. She uses a soft tissue laser to perform frenectomies on infants, children, and older patients. If you would like to learn more about the procedure and what to expect from it, contact Enclave Dental at 817-912-1218.
Comments Off on Questions to Ask When Preparing for a Laser Frenectomy
No Comments
No comments yet.
RSS feed for comments on this post.
Sorry, the comment form is closed at this time.