December 8, 2021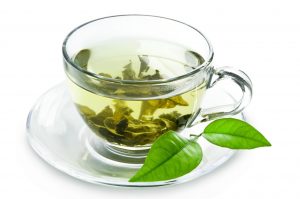 If you ask any random person how to prevent cavities in Southlake, they'll probably say something along the lines of, "Make sure you brush and floss your teeth." That advice is absolutely reliable — but did you know that you can supplement your good oral hygiene routine with other natural remedies that reduce the risk of dental decay? Let's talk about just a few of them — you might be surprised by what you learn!
Clove Oil
A 2012 study tested the efficacy of clove oil for preventing dental erosion. The researchers concluded that the oil is quite effective in protecting teeth. In fact, it works in a similar way to fluoride. You can use clove oil by mixing a few drops with a carrier, such as coconut oil, and swishing vigorously.
Clove oil also has natural numbing properties, which means that applying a few drops directly to a painful tooth can provide you with some pain relief while you are waiting for an emergency dental appointment.
Xylitol
Xylitol is a natural sugar alcohol that is frequently used as a sweetener. It can inhibit the growth of harmful bacteria in the mouth, thereby reducing the risk of cavities. If you chew gum with xylitol in it, you get the added benefit of encouraging saliva production, which can help to wash away food particles and bacteria.
Tea
Tea has bacteria killing properties that can protect your oral health. Green tea can even lower the amount of acid in your saliva and dental plaque, which further protects your smile from cavities.
Cranberries
It might seem counterintuitive to say that cranberries prevent cavities — after all, they are a sugary fruit. However, research has found that cranberry juice contains an enzyme that prevents bacteria from sticking to the teeth. A word of caution is in order, though; only 100% cranberry juice delivers this benefit. Juice cocktails, cranberry sauce, and other cranberry products contain lots of added sugars that can actually increase cavity risk.
Seafood
Many types of seafood are famed for their high Omega-3 content, but their health benefits don't stop there. Many types of fish are rich in natural sodium fluoride, which can help to replenish bits of tooth enamel that get worn away through everyday processes. Shrimp, crab, and ocean fish are all good sources of sodium fluoride.
Oral hygiene is essential for preventing cavities — but you can add to the good effects of your brushing and flossing by making wise use of the natural remedies listed in this article.
Meet the Dentist
Dr. Preetha Thomas is an experienced holistic dentist in Southlake. She firmly believes in educating her patients and empowering them to make wise choices about their oral health. If you have questions about how you can reduce your risk of cavities and other dental problems, she would be happy to speak with you. Contact our office at 817-912-1218.
Comments Off on 5 Natural Ways to Prevent Cavities
No Comments
No comments yet.
RSS feed for comments on this post.
Sorry, the comment form is closed at this time.