November 3, 2021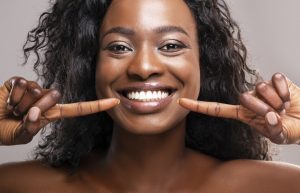 When most people think of orthodontic treatment, they think of things like clear aligners and metal braces. While such methods certainly have their uses and can be quite beneficial, too many people overlook a different type of orthodontic treatment: functional orthodontics in Southlake. This blog post explains what functional orthodontics is and why it is so beneficial.
Functional Orthodontics vs. Traditional Orthodontics
Traditional orthodontic treatment focuses primarily on moving the teeth to fit within the existing jaw structure. Functional orthodontic treatment, on the other hand, actually alters the size and shape of the jawbone. Along with myofunctional therapy, functional orthodontics can help to correct bad habits, such as mouth breathing and improper tongue positioning, as well as improve the positioning of the teeth.
There are a number of different appliances that can be used as part of a functional orthodontics treatment. Dr. Thomas favors the Advanced Lightwire Functionals (ALF) appliance, a removable device that helps to expand and reshape the dental arches over time.
Benefits of Functional Orthodontics
Functional orthodontics from a holistic dentist in Southlake offers some significant potential benefits, including:
Lower risk of extractions. By expanding the dental arches, it is often possible to make room for all of the teeth, making it less likely than one or more teeth will have to be removed.
An improved facial profile. Functional orthodontics can address issues like a retruded chin and other problems caused by poor tooth or jaw alignment, resulting in more attractive facial aesthetics.
Improved breathing. Functional orthodontics promotes a healthy upper airway. This can reduce snoring and lower your risk of obstructive sleep apnea.
Avoid surgery. In many cases, functional orthodontics can help patients avoid the need for invasive procedures.
Lower risk of TMD. By promoting a well-aligned bite, functional orthodontics can relieve stress on your jaw joint and the surrounding muscles. In turn, this can reduce your risk of headaches, neckaches, and a range of other symptoms.
What to Expect with Functional Orthodontics
When you visit Dr. Thomas, she will evaluate your teeth and jaws to determine what kind of treatment may fit your circumstances. If it looks like functional orthodontics may work for you, she will get to work on designing your custom ALF appliance. Once it is ready, you should wear it as much as possible. You'll visit Dr. Thomas for checkups every 6 – 8 weeks or so. Overall treatment time varies from person to person, but for most people, an ALF appliance takes 2 – 3 years to finish its job.
Would you like to learn more about functional orthodontics and how it might be able to benefit you? Dr. Thomas and our team are ready to answer your questions!
More About Our Practice
Dr. Preetha Thomas is a holistic dentist who has completed extensive training in orthodontics. She offers traditional teeth-straightening methods as well as the ALF appliance. If you are curious about how she and our team may be able to help you achieve a healthier smile, contact our office at 817-912-1218.
Comments Off on What Is Functional Orthodontics?
No Comments
No comments yet.
RSS feed for comments on this post.
Sorry, the comment form is closed at this time.