August 18, 2021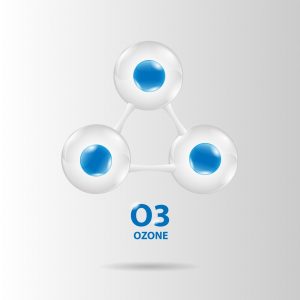 When you hear the word "ozone," you probably initially think of the earth's atmosphere and how the ozone layer protects us from the sun's harmful rays. But did you know that ozone can also play a role in dentistry? Your holistic dentist in Southlake may use it to help you enjoy improved oral health. In this blog post, we'll discuss what ozone therapy is, its applications, and its benefits.
What Is Ozone Therapy?
An ozone molecule consists of three oxygen atoms that are bonded together (regular oxygen has just two atoms bonded together). Due to ozone's structure, our bodies don't rely on it when we breathe like we rely on plain old oxygen. However, when oral tissues are exposed to ozone in a precise and controlled way, the results can be remarkable.
Ozone has powerful bacteria-killing properties. It attacks oral bacteria by exposing them to a transient oxidative burst. It can also promote healing of the oral tissues, improve blood flow, and enhance the immune response in the mouth.
Uses for Ozone Therapy
Dr. Thomas uses ozone therapy for a number of different purposes, including:
Fighting gum disease. Gum disease is caused by an overabundance of bacteria in the gum tissue. Ozone attacks that harmful bacteria above and below the gumline, thereby giving the mouth an opportunity to heal.
As part of root canal therapy. Successful root canal therapy depends on removing an infection from a tooth's interior. Ozone can help to clean out harmful bacteria from inside the tooth and might reduce the chances that endodontic retreatment will be necessary.
Treating cavities. Research suggests that ozone can prevent small cavities from becoming larger. It also alters the acidity of the oral environment, making it more difficult for decay-causing bacteria to flourish.
Additional possible applications for ozone therapy include reducing dental sensitivity, promoting healing after an extraction or oral surgery, and reducing pain from TMJ disorder.
Benefits of Ozone Therapy
Some of the top benefits of ozone therapy include:
Since ozone is made up of oxygen atoms, it cannot instigate an allergic response.
It can make dental treatment as conservative and minimally invasive as possible.
Ozone therapy does not require any recovery period.
It is generally safe when it is properly administered. Dr. Thomas is well-educated in the use of ozone therapy and takes measures to minimize the risk of side effects.
Medical ozone usually converts back to regular oxygen within 30 minutes, so you won't have to worry about it lingering in your body for a long time.
Ozone therapy can play a big role in helping you to maintain a healthy smile and a healthy body. If you would like to learn more about it, Dr. Thomas would be happy to chat with you!
Meet Dr. Thomas
Dr. Preetha Thomas is a highly accomplished dentist in Southlake who focuses on providing holistic care to her patients. She often uses ozone therapy to address gum disease, decay, and other dental problems. If you are curious about how it may be able to benefit you, contact Enclave Dental at 817-912-1218.
Comments Off on Ozone Therapy in Dentistry: Uses and Benefits
No Comments
No comments yet.
RSS feed for comments on this post.
Sorry, the comment form is closed at this time.