May 19, 2021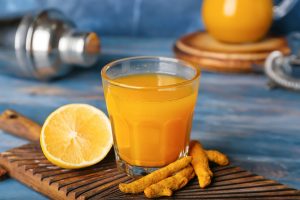 What are your plans for this summer? Whether you plan to work in your garden, host some backyard barbecues, or catch up on household projects, you will naturally want to feel your best. A detox in Southlake might help you to do just that. Let's talk about a few detox methods that may help your body function and feel its best.
Drink Lemon Water with Turmeric
It may be beneficial to start off every day with warm lemon water with turmeric in it. The warm lemon water helps to stimulate your digestive tract and can promote healthy enzyme function (which in turn helps to detoxify the liver). It is also rich in vitamin C, which is excellent for the immune system. It can even help to reduce the risk of gum disease. Adding in some turmeric can help to fight inflammation. Here's a simple recipe you can use to get started with this type of detox:
Squeeze half of a lemon into a glass of warm water
Stir in ¼ – ½ teaspoon of turmeric
Add a touch of raw honey or maple syrup (if you want your drink to taste a little sweeter)
Adjust Your Eating Habits
There are quite a few "cleanse diets" out there. Some of them may be beneficial, but many of them aren't backed by thorough scientific research. You should carefully examine any proposed eating plan before you commit to it. Of course, you do not have to adhere to any strict rules to enjoy the detoxifying benefits of a healthy diet. Applying a few simple guidelines might be just what you need to feel healthier and cleaner from the inside out:
Cut back on processed foods, especially added sugars
Drink plenty of water
Pay attention to your portion sizes
Be mindful of how different foods make you feel so you can train yourself to love healthy foods
Sip on Dandelion Tea
While many people view dandelions as a weed, this common plant may actually have some powerful health benefits. For example, research indicates that that dandelion tea acts as a diuretic, meaning that it increases urine output and can help reduce bloating. It has also been used for generations as a folk medicine to promote healthy liver function because it increases the flow of bile. Preliminary research agrees that dandelion tea may be quite beneficial for the liver.
Sit in a Far Infrared Sauna
Anytime you sweat, your body expels toxins. However, regular sweat, such as what you expel when you sit in a standard sauna, is 95 – 97% water. If you sit in a far infrared sauna, on the other hand, your sweat may be only 80 – 85% water, with the rest being made of toxins that are being pushed out of your body. Far infrared saunas may be especially beneficial for helping your body get rid of toxic heavy metals, including mercury. For that reason, far infrared sauna therapy may be particularly beneficial following the removal of old amalgam dental fillings.
Are you ready for summer? Detoxing might be the key to feeling your best during the sunniest season of the year.
Meet the Practice
Dr. Preetha Thomas is a holistic dentist in Southlake who focuses on providing services that promote, not just her patients' oral health, but also their head-to-toe well-being. If you are interested in learning about amalgam removal or any other aspect of holistic dentistry, she would be pleased to speak with you. Contact us at 817-912-1218.
Comments Off on Detox to Feel Your Best this Summer
No Comments
No comments yet.
RSS feed for comments on this post.
Sorry, the comment form is closed at this time.