March 24, 2021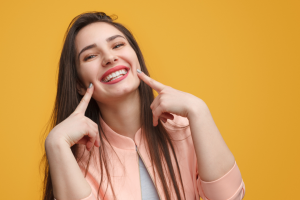 The biggest threat to the long-term health of your teeth is cavities. Although tooth decay is preventable, 96% of adults will have had at least one cavity by the time they reach 65 years of age. To combat dental caries, many dentists recommend using fluoride, which is known to strengthen the enamel. While it has its benefits, there are also several disadvantages, like fluorosis. Thankfully, your holistic dentist in Southlake has 5 tips to preserve your enamel without fluoride.
1. Boost Your Vitamin D Intake
In 2013, an in-depth study found vitamin D was a "promising preventative agent" to protect the teeth against cavities. Certain studies indicate vitamin D can help remineralize the teeth in a similar manner as fluoride. As a result, it can make your enamel more resistant to cavity-causing bacteria.
2. Cut Back on Sugar and Starches
Sugars and starches are leading contributors to tooth decay. When they combine with your saliva, they create an acidic plaque that can slowly erode your enamel. Cutting back on sugars and starches is an easy way to lessen your risk of cavities. If you can't ignore your sweet tooth, brush your teeth well afterward. If you can't get to your toothbrush, rinse your mouth with water to help cleanse your teeth.
3. Use Licorice Root & Oil Pulling
Licorice root and oil pulling are home remedies that are claimed to provide better oral health. Both have antibacterial properties, which means that may be able to keep your teeth healthy and reduce your risk of cavities by neutralizing harmful bacteria in your mouth.
4. Commit to Your Oral Hygiene
Your best defense against tooth decay is through your home oral hygiene routine. The American Dental Association recommends using a soft-bristled toothbrush and nonabrasive toothpaste at least twice daily. Clean all surfaces of your teeth for at least 2 minutes to remove food particles and plaque. Besides brushing, use high-quality dental floss to clean between each tooth to eliminate anything left behind by your toothbrush.
5. Drink More Water
Although carbonated and sugary drinks taste great, they can lead to enamel loss. Your dentist in Southlake recommends drinking water instead of other beverages whenever possible. Not only is it safer for your teeth, but it also keeps your mouth moist to discourage bacteria growth. You'll stay hydrated and protect your smile by drinking plenty of water throughout the day.
Prevent Tooth Decay
In addition to your efforts at home, don't forget to visit your dentist at least twice a year for a cleaning and checkup. They can detect areas of weakened enamel to provide the quick intervention you need to keep cavities at bay.
About Dr. Preetha Thomas
Dr. Thomas earned her dental degree from the Advanced Standing Program at the Harvard School of Dental Medicine. She has completed extensive training in many specialties, like orthodontics. Dr. Thomas focuses on the mouth and body connection to promote optimal wellness. If it's time for your next preventive visit, contact our office today to schedule an appointment.
Comments Off on 5 Tips for Preventing Cavities Without Fluoride
No Comments
No comments yet.
RSS feed for comments on this post.
Sorry, the comment form is closed at this time.