September 16, 2020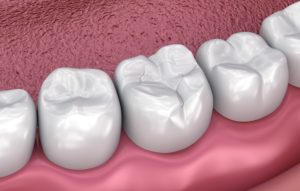 Despite the latest innovations in dentistry, tooth decay is still a leading concern. In fact, 92% of adults have had at least one cavity in a permanent tooth. Traditionally, amalgam fillings are used to treat dental caries; however, there's a growing concern regarding their safety because they contain mercury and other metals. As an alternative, many patients are turning to tooth-colored fillings, which are claimed to be a biocompatible option, but are they really safe? Your dentist uses Clifford Testing in Southlake to minimize any dental toxicity when creating your treatment plan.
White Fillings and Dental Toxicity
Amalgam fillings have been used for decades because they are an effective solution to treat decay; however, despite the support of the American Dental Association, dentists and patients have been searching for an alternative option. Nowadays, composite resin fillings are becoming the standard choice, which are made of fine glass and plastic particles. Although they've gained in popularity because of their natural-looking appearance and mercury-free materials, they aren't as safe as you might believe.
Not all composite fillings are the same. They can contain thousands of possible chemical combinations to make the resin, like quarts, silicon dioxide, or methacrylic acid. As a result, there is the potential for adverse complications for patients who might have certain sensitivities.
Some white fillings even contain BPA. There have been several published studies in numerous journals highlighting the link between BPA in dental materials and adverse complications, like neurological issues, thyroid disfunction, and even behavioral issues in children. Your holistic dentist in Southlake can perform a simple test to minimize your risk of dental toxicity through biocompatibility testing.
Clifford Testing for Biocompatibility
The Clifford Test is a blood-based screening to evaluate a patient's systemic response to 94 chemical groups. The panel divides over 17,000 dental products by name and manufactures into 36 categories, including composite restorations. This makes it easy for your dentist to determine which materials are safe to use to ensure your treatment is truly biocompatible.
The test provides in depth information for dentists to use fewer offensive materials when creating treatments. This helps to ensure materials are safe both short and long-term because it evaluates the response of corrosion byproducts as they are broken down in the body. This helps prevent any adverse health effects of potential toxins to ensure optimal overall wellness.
Choose a Safer Approach
Whether you have an old filling giving you grief or you need to have a new cavity treated, your holistic dentist will work to ensure your treatment is biocompatible to align with a healthy mouth and body. The Clifford Test is just one tool your dentist will use to support your overall wellbeing.
About Dr. Preetha Thomas
Dr. Preetha Thomas has undergone advanced training in oral pathology and several other areas of specialty to provide high-quality care using a holistic approach. Dr. Thomas can review the results of the Clifford Test to create a personalized treatment plan. Contact our office today to schedule your consultation.
Comments Off on Biocompatibility Testing for White Fillings
No Comments
No comments yet.
RSS feed for comments on this post.
Sorry, the comment form is closed at this time.