August 5, 2020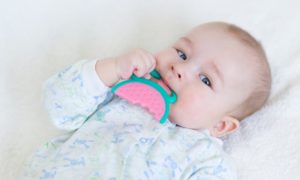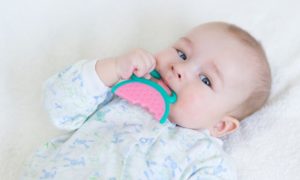 If your child has a lip or tongue-tie, your holistic dentist in Southlake can free the tissue using a procedure called a frenectomy. In the past, a scalpel was used to cut the band. Although it's effective, there's now a less invasive solution using a CO2 soft tissue laser. While you know the treatment is in your child's best interest, it's normal to have several questions before you're ready to commit to it. There's no need to worry. Here are the answers to a few of the top questions about frenectomies to help ease any apprehensions.
What are the benefits of a soft tissue laser?
A soft tissue laser uses a highly concentrated beam of light energy to cut with pinpoint accuracy. This offers a safer and less invasive treatment when compared to a traditional frenectomy. In fact, it's virtually pain-free. It also sterilizes and cauterizes the tissue while it cuts, reducing the risk of infection or bleeding. Overall, it provides a quicker recovery process.
You'll notice a white-diamond shape near the frenum, which is a sign of the healing tissue. Rest assured, it's normal and doesn't indicate an infection. It will disappear within the next week or two as your child heals.
Will my child need an anesthetic?
Using the traditional method, a local anesthetic may have been used to ensure a child experiences little discomfort. Nowadays, there isn't any need for one because a soft tissue laser makes it virtually pain-free; however, we will use some mild anesthetic to ensure your baby isn't in any pain. Dr. Thomas works with a local compounding pharmacy and compounds anesthetic specifically designed for infants and babies.
Are there risks involved with the procedure?
Frenectomies are performed routinely, with little risk of complications. There is a possibility of infection, bleeding, and pain; however, all are minimized using the soft tissue laser. Although the risk of complications is rare, it's best to follow your child's post-operative instructions correctly. This will also help to prevent the re-growth of the frenum.
How much does a frenectomy cost?
There isn't a set fee for the treatment because it varies based on your child's treatment plan. In some cases, your insurance may cover a portion of the cost. When you call our office, we can give you the details.
Treat Your Child's Tongue-Tie
As a parent, it's normal to have concerns when your child needs a procedure, even something as simple as a frenectomy. You have nothing to fear. Your dentist uses the latest innovations to promote the success of the procedure to invest in your child's development.
About Dr. Preetha Thomas
Dr. Preetha Thomas, your dentist in Southlake, earned her DMD degree from the Advanced Standing Program at Harvard School of Dental Medicine. As a lifelong learner, she's completed extensive training in many areas of specialty, including lip and tongue-tie. She uses a soft tissue laser to ensure your child's comfort and the success of the procedure. If you're ready to schedule your child's consultation for a frenectomy, contact our office today for an appointment.
Comments Off on Lip and Tongue-Tie FAQs
No Comments
No comments yet.
RSS feed for comments on this post.
Sorry, the comment form is closed at this time.