July 22, 2020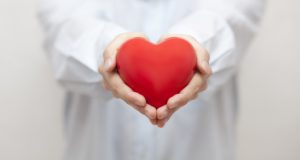 The health of your mouth and body are often viewed separately because you don't visit your family physician to have a cavity treated. Although you see a holistic dentist in Southlake for issues relating to your oral health, the dental services you receive can impact your general wellness. In fact, there is a direct connection between your mouth and body, called oral-systemic health. Your dental health is important for more than just a beautiful smile. Here's how it acts as a gateway to your wellbeing.

Mouth and Body Connection
Besides tooth decay, gum disease is the biggest threat to your smile. Although you can prevent it with the right oral hygiene habits, at least 75% of Americans have a form of it, making it the leading cause of tooth loss in the U.S. Unfortunately, the complications don't stop there. The bacteria responsible for gum disease can enter your bloodstream through the pressure of regular chewing. As it circulates throughout the body, it increases your risk of several oral-systemic health issues.
Oral-Systemic Health Risks
With a known connection between the mouth and body, it has changed the way the medical community views periodontal disease. In fact, the infection is now listed as a medical condition because it causes pathogenic bacteria to travel from the oral cavity to potentially infect organs. This increases the likeliness of several issues, like cardiovascular disease, Alzheimer's disease, respiratory infections, and even certain cancers.
Gum disease is linked to your systemic health because it causes a destructive immune response, including inflammation. Reducing your risk of oral-systemic health issues can be as simple as treating the infection with periodontal therapy.
Healthy Smile for a Healthy Body
It's best to get treatment during the early stages of gum disease, called gingivitis. Your gums will appear red, swollen, and they may bleed, but a deep cleaning will stop any permanent damage from occurring. If you don't get treatment, the infection will progress until it destroys the supporting structures of your teeth. You may notice pus pockets, a receding gum line, or your teeth loosening. Now, you'll need a more aggressive treatment plan to save your smile and protect your health, like soft tissue laser dentistry.
After the infection has been treated, you might need more frequent cleanings and checkups to keep your gums healthy. The care you receive from your dentist in Southlake is equally important as your home oral hygiene habits. It's best to brush your teeth at least twice a day and floss every night to keep your gums healthy. If you develop any signs of gingivitis, don't wait to contact your dentist.
About Dr. Preetha Thomas
Dr. Preetha Thomas earned her degree at Harvard School of Dental Medicine. She's continued her training in many areas of specialty, like oral pathology. As a holistic dentist, she understands the mouth and body connection to ensure your treatments enhance your overall wellness. If you have bleeding gums, don't wait. Contact our office today for an appointment.
Comments Off on Understanding the Mouth & Body Connection
No Comments
No comments yet.
RSS feed for comments on this post.
Sorry, the comment form is closed at this time.