May 27, 2020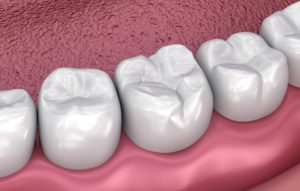 Amalgam fillings have held a commonplace in dentistry for decades because they are an affordable and effective solution to treat tooth decay; however, new concerns have come to light in recent years. While the American Dental Association deems metal fillings safe, it's normal to be concerned about your long-term risk of mercury exposure. To ensure your safety, you can have old metal fillings removed, but it's essential you choose a holistic dentist in Southlake for the safe disposal of mercury using amalgam separation.

Mercury Exposure from Filling Removal
The Journal of Occupational Medicine and Toxicology recently published a peer-review featuring the safety thresholds for mercury exposure during dental procedures that involve drilling on amalgam fillings. If special precautions aren't followed, the exposure can exceed safe levels through mercury vapor emitted from particles of the filling.
The new data further encourages stricter safety measures for rigorous protection for both the patient and dental staff. High levels of mercury are linked to several diseases and medical conditions, including Alzheimer's disease, hearing loss, reproductive issues, and chronic disease fatigue.
Safe Disposal of Mercury with Amalgam Separation
Amalgam separation may be the future protocol for safe mercury disposal. This involves a special device that sits between the operatory and vacuum pump to collect mercury. The dental wastewater flows through the vacuum line, which allows it to pass through the amalgam separator to separate and collect teeth fragments, dental amalgam, and mercury. The filtered water will continue to flow freely while the sediment and heavy waste are stored in a safety container until the full line is reached or after 12 months has passed depending on which comes first.
This method traps mercury vapor and particles for patient and dentist safety however, it offers another benefit as well. According to the EPA, 3.7 tons of mercury is discharged to Publicly Owned Treatment Works facilities each year, which can contaminate water supplies. Amalgam separators can remove the mercury from the wastewater to prevent contamination. As a result, a federal mandate was passed in 2017, making it mandatory for certain dental offices to install certified amalgam separators.
Choose the Gold Standard for Safety
Amalgam separation is a simple and comprehensive solution to reduce your risk of mercury exposure during common dental treatments, like removing old fillings. It's best to choose a dentist in Southlake who is compliant with the recommended safety guidelines for mercury disposal. You'll have peace of mind knowing your overall wellness is a top priority while your dentist helps you achieve optimal oral health.
About Dr. Preetha Thomas
Dr. Preetha Thomas is a holistic dentist who focuses on the mouth and body connection to promote overall wellness. She focuses on biocompatible solutions that align with your health. Besides replacing old metal fillings, Dr. Thomas uses an amalgam separator for the safety of her patients, staff, and herself. She remains at the forefront of the latest dental advancements to provide safe, modern dentistry. If you need dental work but are concerned about an old filling, contact our office today to schedule an appointment.
Comments Off on Choose Environmental-Friendly Mercury Disposal with Amalgam Separation
No Comments
No comments yet.
RSS feed for comments on this post.
Sorry, the comment form is closed at this time.