March 11, 2020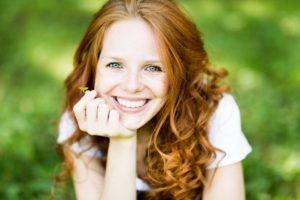 Everyone loves a sweet treat. While cookies, candy, and juicy drinks are fine to have occasionally, you don't want to make a habit of consuming large amounts of sugar. Not only is it bad for your waistline, but research shows it can also harm your brain function. Your holistic dentist in Southlake recommends you limit your sugar to promote a cavity-free smile while supporting your brain health.

Sugar and Your Brain Health
Research shows the average American consumes around 152 pounds of sugar each year. This is equivalent to around 3 pounds per week when nutritionists recommend you only get about 10% of your calories from sugar. You know too much sugar can lead to weight gain, increasing your risk of diabetes, cavities, and several other issues, but recent research shows it can also affect your brain.
The amount of sugar you consume impacts your cognitive skills and your self-control. While too much sugar is harmful, too little also creates issues, like cravings. It can cause a drug-like effect by triggering the reward center for the brain. This can produce an addiction that alters your actions that create a chain reaction. The lack of self-control can lead to overeating, which may result in weight gain.
Foods that are high in sugar activate the areas in the brain that are associated with the reward response. It can provoke significant feelings of hunger. If the foods elevate your blood sugar, it will produce a stronger addiction drive in the brain. The addiction response can change how your brain functions in other areas as well, including:
Memory
Mood
Mental capacity
Balanced Diet for Healthy Brain Function
Sugar can create a vicious cycle that can seem impossible to break; however, your teeth, body, and brain rely on your ability to control your sweet tooth. You can still satisfy your cravings without turning to refined sugars. If you need something sweet, grab some fresh fruit. Not only will you get your sugar-fix, but you will also harness the power of the fruit's fiber, antioxidants, vitamins, and other nutrients to promote your overall wellness. The fruit will naturally control the level of sugar in your bloodstream to eliminate its negative effects.
Enhance Your Wellness
A healthy diet is important for more than just your waistline. It also promotes your general health, including your brain function and your smile. Limit your consumption of sugar to invest in your well-being.
About Dr. Preetha Thomas
Dr. Preetha Thomas is a trusted dentist in Southlake for exceptional dental care. She earned her DMD degree at Harvard School of Dental Medicine and has completed education in many areas of specialty. She combines her qualifications and experience with holistic treatments to help you achieve optimal wellness through a healthy smile. If you're looking for a dentist who focuses on your health as a whole, contact our office today to schedule an appointment.
Comments Off on Sugar Hangover: The Effects of Sugar on Your Brain
No Comments
No comments yet.
RSS feed for comments on this post.
Sorry, the comment form is closed at this time.