January 8, 2020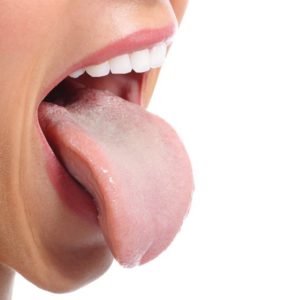 Did you know the posture of your tongue offers a wide range of benefits? In fact, it's not only necessary for your oral functions but also your general health. If your tongue's placement is improper, it can lead to a variety of complications, like breathing problems. Your family dentist in Southlake can provide myofunctional therapy to move your tongue into a better position to enhance your wellbeing.

Signs of Improper Tongue Positioning
The relationship between your tongue's placement and your general health is extensive. If your tongue rests in an incorrect position, you might experience a variety of medical issues linked, such as:
Chronic snoring
Sleep apnea
Bite dysfunction
Improper swallowing
Crowded teeth
Gapped front teeth
Muscular pain in the mouth
Disorder of the temporomandibular joint
Neck pain or tension
Development problems with the jaw or related structures
Headaches
Myofunctional Therapy for Tongue Posture
Thankfully, there are several ways to improve the posture of your tongue. Depending on your individual needs, your dentist may recommend myofunctional therapy to retrain the posture of the tongue, which can include:
Mewing for Tongue Positioning
"Mewing" is a technique used to correct certain issues caused by improper tongue posturing, such as mouth pain, breathing complications, or an unpleasing jawline. Essentially, it retrains your tongue to rest in a better position. It involves pressing your tongue against the roof of the mouth instead of allowing it to fall to the bottom. Although it may sound simple, the exercise is a bit more complex than you might believe, but a few simple tips can ensure it's effective:
Practice pressing your tongue against your hard palate, which is behind your upper front teeth.
Flatten your tongue against the roof of your mouth when it's in a resting position.
Seal your lips but keep your teeth slightly parted.
Tongue Trusting
Tongue thrusting can lead to orthodontic and jaw complications. A tongue thrust occurs when the tongue pushes forward between the upper and lower teeth. Over time, this can create malformations with the teeth and jaw. Eventually, the top and bottom teeth may not come together fully, leading to an open bite. This can make it difficult to bite, chew, or even speak.
You can correct a tongue thrust by remaining aware about the position of your tongue to keep it behind your front teeth. Practice suctioning your tongue to the roof of your mouth while smiling but try not to move your jaw as you do it. Hold the position for 5 seconds before releasing it.
If home exercises aren't enough, you may need to see your dentist in Southlake for tongue thrusting therapy.
Invest in a Better Smile
The positioning of your tongue is vital to your overall health and your quality of life. You can invest in a better smile with the correct tongue posture.
About Dr. Preetha Thomas
Dr. Preetha Thomas earned her DMD degree from the Advanced Standing Program at Harvard School of Dental Medicine. She has completed special training in oral pathology, orthodontics, and dentofacial orthopedics. She has the qualifications and training you need to resolve complications caused by improper tongue positioning. Contact our office today to learn more about myofunctional therapy.
Comments Off on Importance of Proper Tongue Placement and Your Health
No Comments
No comments yet.
RSS feed for comments on this post.
Sorry, the comment form is closed at this time.