October 9, 2019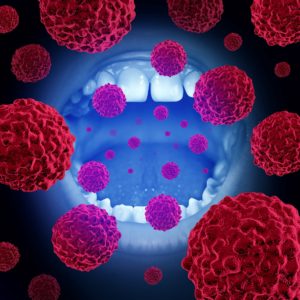 You strive to protect your smile from tooth decay and gum disease, but there may be another threat lingering in your mouth. Roughly 53,000 people in the U.S. will be diagnosed with oral cavity or oropharyngeal cancer in 2019. Sadly, nearly 11,000 of these people will die from it. The low survival rate is largely attributed to late detection. Often, oral cancer isn't found until it has metastasized or reached advanced stages. It's believed dentists can detect as much as 80% of new oral cancer in Southlake through routine screenings. When caught in the early stages, the rate of survival significantly increases.

Stages of Oral Cancer
Oral cancer is divided into separate stages based on the TNM staging system, which represents:
T: tumor size.
N: if the tumor has reached the lymph nodes.
M: if the tumor has spread to other areas of the body.
Using this information, the cancer is placed into 1 of 4 stages:
Stage 1: The tumor is 2 centimeters or small and hasn't reached the lymph nodes.
Stage 2: The tumor is between 2-4 centimeters and hasn't reached the lymph nodes.
Stages 3: The tumor is larger than 4 centimeters and hasn't spread to the lymph nodes, or it is any size and has reached 1 lymph node.
Stage 4: The tumors range in size and spread to nearby tissues and the lymph nodes.
Benefits of Early Detection
The National Cancer Institute reports the 5-year survival rate to significantly increase when cancerous and precancerous cells are found early. In fact, the survival rate of Stage 1 and Stage 2 oral cancer is 83% while Stage 3 decreases to 64%. Unfortunately, when it reaches Stage 4, it is only 38%.
Timely diagnosis is possible with routine oral cancer screenings from your holistic dentist in Southlake. A visual examination is performed during semi-annual appointments to monitor for signs that can indicate cancer, such as:
Sores in or near the mouth that won't heal.
Lumps or masses in the mouth.
Unexplained bleeding in the mouth.
Loose teeth.
Lumps in your neck.
Rough patches.
If you or your dentist suspect oral cancer, you will need to undergo extensive testing to establish a diagnosis. A biopsy is taken to be tested in a dental lab and you may be referred to an ENT specialist to rule out other possible conditions. You may also need diagnostic images, such as X-rays, a CT scan, or PET scan. After the results of your testing have been gathered, you'll be informed of the results and if you require any further treatment.
Schedule an Oral Cancer Screening Today!
Although smokers and heavy drinkers have the highest risk of oral cancer, it can occur in anyone. If it has been over 6 months since your last preventive appointment, it's time for more than just a cleaning and checkup. Schedule your next oral cancer screening today to benefit from early detection.
About Dr. Preetha Thomas
Dr. Preetha Thomas is supported by extensive training and experience in many aspects of dentistry, including maxillofacial oral surgery, orthodontics, and dentofacial orthopedics. She creates personalized solutions to help her patients reach optimal wellness through a healthy smile. Dr. Preetha offers a variety of preventive services, including oral cancer screenings, to ensure the health and wellbeing of her patients. Contact our office today to schedule your next visit.
Comments Off on What are the Stages of Oral Cancer?
No Comments
No comments yet.
RSS feed for comments on this post.
Sorry, the comment form is closed at this time.