January 23, 2019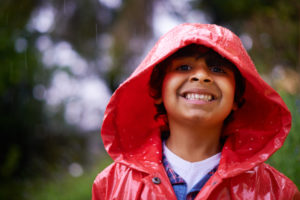 Your child's toothbrush is maybe the most important tool when it comes to creating their happy, healthy smile. That means finding the right one is key — and it may not be as easy as just choosing the first one you see at the store. Below, find out more about what to look for when you are picking out your little one's toothbrush. Your family dentist in Southlake is here with what you need to know!
Basics for All Ages
No matter your child's age, their toothbrush should be small enough to fit comfortably in their mouth. A toothbrush that is designed for little ones will be sized appropriately — and it will likely come in a variety of colors and their favorite TV and movie characters. Allowing your little one to choose the type of toothbrush they want (after you have made sure that it meets the basic requirements listed below) can go far in getting them excited about dental hygiene.
Ages 6 months to 5 years
You can use a toothbrush even for your baby's smile — but most parents prefer to use a washcloth or gauze. If you prefer to try a toothbrush, look for one with a very small head that is designed for babies.
Around the age of 2, your child should graduate to a toddler's toothbrush. This will have a wider base that is easier for them to grip than a normal toothbrush. Allow them to run the brush over their teeth, but make sure you follow-up with a more thorough clean after.
Ages 5 to 8
Around age 5, your child will have a mix of permanent and baby teeth. That means they will be able to transition to a toothbrush with a slimmer handle and bigger head for their growing jaw. Most toothbrushes will specifically say that they are made for children ages 5 and up — and powered versions are available, too.
Your child will be able to brush their teeth around age 6, or when they start being able to tie their shoes on their own. But you should still make sure to monitor their habits to ensure they are getting a proper clean each and every time.
8 and Up
By the time your child is 8, they will be able to use a toothbrush that looks almost like your own. The developing tooth enamel is very vulnerable to cavities at this stage, so selecting a powered toothbrush can help your little one get a more thorough clean.
Selecting the right toothbrush is important at every age — and then the second key is to use it regularly! Make sure your little one is cleaning their teeth for two minutes, twice a day, and flossing between teeth daily.
Meet the Dentist
Dr. Preetha Thomas is a holistic dentist in Southlake, TX. She provides superior, whole-health focused dental care for patients of all ages from the comfort of her state-of-the-art practice. To learn more about the importance of dental hygiene for kids or to schedule an appointment for you or your child, call the office at (817) 912-1218 today.
Comments Off on Advice on Your Child's Toothbrush from a Family Dentist
No Comments
No comments yet.
RSS feed for comments on this post.
Sorry, the comment form is closed at this time.