November 21, 2018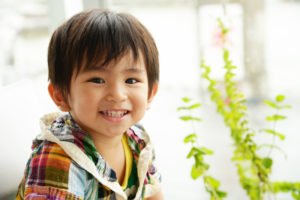 Getting your child to take good care of their teeth can feel like something of an uphill battle, but it doesn't have to. Your holistic dentist in Southlake recommends a few tricks of the trade below, including setting a good example, keeping a full stock of supplies on hand, and involving your child in the process. Keep reading to find out how you can get your child started on the path to a smile that lasts a lifetime.
#1: Stock Up on Fun Supplies
If your child is reluctant to brush and floss on a regular basis, investing in supplies that they'll be excited to use is a great way to encourage them to actually use those tools. A quick walk down the toothbrush aisle at the store will present you with toothbrushes, pastes, mouth rinses, and other supplies in every character and color under the rainbow — just don't forget to pick a fluoride-free toothpaste or mouth rinse.
#2: Model Good Habits
Your child looks to you as an example for just about everything, including how to care for their smile. To help them understand the importance of good oral hygiene, make sure you are brushing and flossing your own teeth and visit the dentist every 6 months for a checkup and cleaning. Those are actions that will benefit you AND your child!
#3: Set Small Rewards
Often, developing good oral hygiene is as simple as starting the habit. Keeping a progress chart can help to get your child in the routine of brushing and flossing. You may want to think about setting small rewards for good behavior that make sense for your family — like maybe a movie night after 2 weeks of solid brushing and flossing.
#4: Involve Them In their Oral Health
Talking to your child openly and honestly about why oral health and hygiene are so important will help them better understand their role in the process — and that keeping tooth decay and other oral health hazards at bay requires responsibility on their end, too.
#5: Help Them Develop Proper Techniques
Your child should be ready to brush their own teeth by the time they are comfortable tying their own shoes. Even after that point, don't forget to continually monitor their technique to ensure they are brushing (and flossing!) thoroughly every single time.
To conclude, keeping your favorite smile healthy requires a little work on your part — but it's so worth it in the end. Don't hesitate to get in touch with a holistic dentist if you ever have any questions about oral health and hygiene.
About Dr. Thomas
Dr. Preetha Thomas is a holistic dentist offering comprehensive dental care for patients of all ages, including children. If you are interested in experiencing the benefits of holistic dentistry or would like to schedule an appointment for a checkup and cleaning, please don't hesitate to contact your family dentist in Southlake at (817) 912-1218.
Comments Off on A Holistic Dentist's Take on Kids' Oral Health
No Comments
No comments yet.
RSS feed for comments on this post.
Sorry, the comment form is closed at this time.