September 19, 2018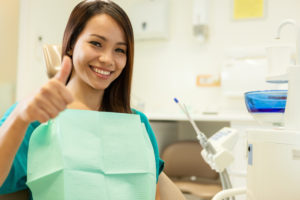 Periodontal (gum) disease is an infection of the gum tissue that can lead to tooth loss and other side effects if it is not managed properly. If you require periodontal therapy, keep reading to find out why it's a good idea to visit a holistic dentist in Southlake. Using advanced tools with a whole-health centered approach, this type of dentist can help to restore your oral health to protect your general wellbeing.
Gum Disease Takes a Toll
If you have gum disease, seeking an effective treatment is of vital importance. This disease has been linked to a number of conditions that can extend to your overall health — including diabetes, high blood pressure, cardiovascular disease, and others. Managing gum disease is even more critical as you age, as the risk becomes more significant.
Advantages of the Soft Tissue Laser
Gum disease treatment requires cutting away the diseased and infected tissue to promote healing and prevent reinfection. This procedure has long been performed using a scalpel and sutures — an invasive process that was associated with long recovery times and often left the patient at a higher risk of reinfection.
The soft tissue laser offers a wonderful alternative for people who require periodontal therapy.
It is a handheld tool that your dentist can use to increase precision in the treatment process while also promoting the growth of new tissue to speed healing. A concentrated laser beam ensures that only the diseased tissue is removed — while the healthy part can stay behind. Plus, because the laser sanitizes as it works, healing begins immediately. Due to the increased precision, bleeding and discomfort are minimized as well.
This approach for gum disease therapy offers a number of benefits — and it's clear why the method is preferred by holistic dentists. By speeding up healing and making you more comfortable throughout the process, the soft tissue laser is gentler on your body overall.
Gum Disease Prevention
After your gum disease treatment, your dentist will talk to you about the proper hygiene tips to ensure that the infection does not return. Oral hygiene is crucial — brush your teeth for two minutes, twice a day, and floss between teeth daily. Your dentist will advise you on how often you should return for checkups and cleanings. For most people who have had gum disease, that means more often than every six months. Attending these appointments is vital for your continued oral health.
To wrap up, gum disease is nothing to take lightly. If you are dealing with this condition, do not hesitate to find a holistic dentist who offers treatment with a soft tissue laser! Doing so is good for your oral and overall health.
Meet the Holistic Dentist
Dr. Preetha Thomas is a holistic dentist in Southlake, TX offering whole-health focused care at Enclave Dental. She uses the latest tools, including the soft tissue laser for gum disease treatment. To learn more about how it works or to schedule an appointment, do not hesitate to contact her office at 817-912-1218.
Comments Off on Holistic Dentist Discusses Laser-Assisted Periodontal Therapy
No Comments
No comments yet.
RSS feed for comments on this post.
Sorry, the comment form is closed at this time.