August 15, 2018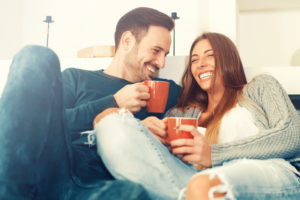 Your oral health is closely linked to your general well-being, which means that protecting your smile will help you stay healthier overall. Visiting a dentist who understands this mouth-body connection is important — and there is perhaps no one who knows it better than a holistic dentist. Compared to traditional dentistry, a holistic dentist views the body as a whole, and recognizes that the mouth is an integral part of the greater system. Keep reading to learn more about the 4 biggest benefits of visiting a holistic dentist in Southlake!
#1: Fixing Problems, Not Masking Symptoms
A holistic dentist offers more than just treatments to mask the symptoms. Instead, the aim is to fix the root causes of any issue through safe, high-quality, comprehensive dentistry. Holistic dentists aren't just focused on keeping your teeth and gums healthy through checkups and cleanings. They provide comprehensive treatments that aim to improve your overall wellbeing, or how you feel everywhere.
#2: Metal-Free Office
A holistic dentist is committed to offering treatments using materials that are completely safe and biocompatible. That means no metal, and never any mercury. The effects of these toxins on overall health over time are not well understood, and an excellent holistic dentist believes it is best to steer clear completely. That's why a holistic dentist will use all-ceramic restorations, tooth-colored fillings, and won't use any tools or packaging with metals.
#3: No Fluoride
Avoiding the use of fluoride is also important to most holistic dentists. This mineral is found in most tap water sources and is frequently overused in an effort to prevent tooth decay. Unfortunately, fluoride can cause white spots on the teeth as well as issues with the overall health. A holistic dentist understands that preventing tooth decay is completely possible without fluoride.
#4: A Comfortable, Relaxed Atmosphere
In addition to providing wholesome, safe care, a holistic dental practice will work to make the entire experience of visiting the dentist a positive one. For this reason, seeing this type of dentist can feel more like going to a spa than what you might expect. You may find amenities like warm towels, aromatherapy, massagers, and warm tea waiting for you when you visit!
To conclude, choosing a holistic dentist over traditional dentistry often offers a wealth of benefits for your oral and overall health. Want to do something for yourself this month? Plan to see a holistic dentist in Southlake and see how great caring for your smile can be!
Meet the Practice
Dr. Preetha Thomas and the Enclave Dental team offer comprehensive, holistic dentistry services from the comfort of a relaxing dental office. To learn more about their holistic approach to general, restorative, and cosmetic dentistry or to schedule an appointment, you are invited to contact the office at 817-912-1218.
Comments Off on 4 Major Benefits of Seeing a Holistic Dentist in Southlake
No Comments
No comments yet.
RSS feed for comments on this post.
Sorry, the comment form is closed at this time.