June 20, 2018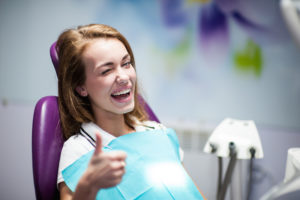 Caring for your heart health becomes more and more of a priority as you age. You probably already know the basics of cardiovascular wellness, like eating a balanced, nutritious, low-fat diet and getting enough daily exercise. But have you heard about the role the molecule nitric oxide has on your cardiovascular system? If the answer is no, keep reading to find out about the importance of this molecule from your holistic dentist in Southlake.
Why Nitric Oxide Matters for Heart Health
Nitric oxide (NO) is a molecule that can help the interior lining of the blood vessels relax and in turn increase blood flow throughout the body. This improved circulation reduces inflammation and blockage of the arteries, both of which lead to heart health issues like high blood pressure, cardiovascular disease, and stroke.
Therefore, increasing the amount of NO in the cardiovascular system may lead to:
Better blood pressure
Healthier blood flow
Better arterial function
Increased circulation
Improved cardiovascular health overall
Unfortunately, many adults lack sufficient levels of NO to support continued heart health. A study from the American Heart Association shows that a person produces half of the amount of NO at age 40 that they did at age 20.
But there is a way to benefit from NO even as you age.
How to Increase Levels of Nitric Oxide
Getting plenty of exercise and eating a heart-healthy diet can help to increase levels of NO, but this may not be sufficient for many adults. Visiting with a professional may be the best way to boost NO levels for optimal heart health. Neo40® Professional is a nitric oxide restoration system that your dentist or doctor may recommend for increasing the presence of this important molecule into your system.
First, NO indicator strips test your saliva to measure the NO levels in your body. Below a certain point, restoration is recommended. Taking the Neo40® Professional tablets daily or weekly (depending on the deficiency level) can restore the presence of NO after about just a month for improved cardiovascular health.
Are you concerned about your heart health as you age? Take some time to learn about NO — and how much of it is present (or lacking) in your body. With just a small intervention, you can dramatically improve your circulation, reduce blood pressure, and enjoy a number of other benefits for the cardiovascular system.
About the Author
Dr. Preetha Thomas is a holistic dentist offering a range of services to promote the oral and overall health of her patients. If you need help increasing the levels of nitric oxide for better cardiovascular health, your dentist in Southlake is pleased to offer this service in her state-of-the-art office. To learn more or to book a visit, you are invited to contact the office at 817-912-1218.
Comments Off on Holistic Dentist Answers How Nitric Oxide Helps Your Body
No Comments
No comments yet.
RSS feed for comments on this post.
Sorry, the comment form is closed at this time.