June 6, 2018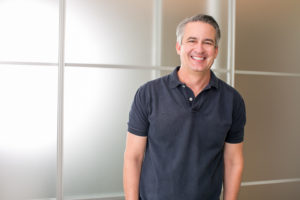 Fighting oral infection is a big focus of many dental treatment plans, and it can be a delicate balance to try to rid the mouth of the bad bacteria while simultaneously preserving the good and necessary bacteria. Because she is always focused on your oral and overall health, your holistic dentist in Southlake works diligently to remove only what has to go while keeping your healthy tissue intact. Oxygen/ozone therapy provides significant help with infection control — keep reading to find out how!
What Is Oxygen/Ozone Therapy?
The use of oxygen/ozone to control bacteria and fight infection was first introduced in the early 1900s. Its application in dentistry has grown over the past several decades and the International Academy of Oral Medicine and Toxicology recently deemed it as a valid treatment for oral infection control.
Here's how it works — a small burst of oxygen is applied to the area of infection. Known as a transitive oxidative burst, the rapid treatment quickly kills off bad bacteria without damaging the surrounding healthy tissue. This quick oxygen burst also stimulates blood flow in the area, which boosts the oral immune system and speeds up the healing process.
How Do We Use Oxygen/Ozone Therapy?
Oral infections are common for patients of all ages, and the uses of oxygen/ozone therapy are many. The most common application is for the treatment of gum disease — the oxygen eliminates pockets of infection that eat away at the healthy gum tissue and lead to tooth loss. We may also recommend oxygen/ozone therapy during root canal therapy. And in the case of minor tooth decay, the use of oxygen/ozone can eliminate the need for a drill and anesthesia. That's especially good news for younger patients!
Oxygen/ozone therapy is also especially helpful for patients who are allergic to other materials or medicines commonly used in dentistry. It's impossible to be allergic to oxygen/ozone — making this treatment method accessible to all.
Why Should I Choose Oxygen/Ozone Therapy?
Patients who are dealing with an oral infection should give oxygen/ozone therapy serious consideration. It offers a wealth of benefits for people who value a holistic, whole-health approach to dentistry. Some of the most significant advantages of this treatment method include:
The burst of air increases blood flow to the region to promote better oral health and faster healing
No need for a drill or anesthesia in the case of cavities
Oxygen/ozone therapy is backed by significant scientific research
The use of oxygen/ozone promotes a healthier mouth and better overall health
Oxygen/ozone therapy is available at Enclave Dental — and Dr. Thomas looks forward to helping interested patients achieve better oral health with this holistic method.
About Enclave Dental
Dr. Preetha Thomas and the team at Enclave Dental offer holistic dental care from a state-of-the-art office. If you are interested in how oxygen/ozone therapy can help with the control of oral infections, we invite you to contact your dentist in Southlake at 817-912-1218.
Comments Off on Holistic Dentist in Southlake Touts Oxygen/Ozone Therapy
No Comments
No comments yet.
RSS feed for comments on this post.
Sorry, the comment form is closed at this time.