March 16, 2018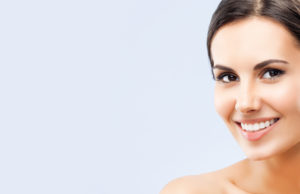 You know which foods are good for your health, like fresh fruits, leafy vegetables, and whole grains. But do you ever give much thought to how the herbs and spices you eat can benefit you, too? Your holistic dentist in Southlake knows the power of 5 herbs in particular is significant for fighting inflammation and oral bacteria. Keep reading to find out what they are — and how you can fit them in your diet this month!
Herbs for Inflammation
Inflammation is your body's natural response to infection or injury. Blood flow to the area increases to promote healing and, in small doses, inflammation is a good thing. Chronic inflammation, like that caused by gum disease, greatly raises your risk of developing other chronic diseases. Gum disease has been linked to heart disease, high blood pressure, and stroke. Adding these 5 herbs to your diet can help to naturally reduce inflammation in the gums and throughout the body.
Turmeric and ginger: These are the number one herbs for fighting inflammation. They work well in stir-frys and hot tea.
Cayenne pepper: A spicy favorite here in Texas, the capsaicin in cayenne can be effective in fighting inflammation. Add it gradually to your diet until you're used to the spice — cayenne comes with quite a kick!
Sage and rosemary: Both of these earthy herbs contain rosmarinic acid, which is commonly used as an anti-inflammatory. Sage and rosemary are both delicious in soups, potato dishes, or added into your favorite casserole.
Herbs for Oral Bacteria
Your mouth contains a delicate mix of bacteria, and keeping the balance in check is important for preventing tooth decay and gum disease. In addition to brushing and flossing your teeth regularly and visiting your dentist for a routine checkup, what you eat plays a big role in keeping your oral bacteria in balance. Consider using these 2 herbs a little creatively to help fight the bad bacteria and keep what's good.
Nutmeg: This spice can be used to remove plaque and prevent harmful bacterial buildup on the surface of teeth. To get the maximum effectiveness of nutmeg, rub some directly onto the teeth and then rinse it off. You should notice a difference in the way your teeth feel right away.
Mint: There is a reason most toothpastes and mouthwashes come with a minty flavor, and it's not just because it tastes good. Plants like spearmint and peppermint are loaded with antioxidants that can help to fight bacteria buildup in the mouth. Adding some crushed up mint leaves to your ice water or even chewing directly on a sprig of mint throughout the day can go far in helping to reduce the level of bad bacteria in the oral cavity.
Do you have a special go-to herb or spice for keeping your oral health in check? Your dentist in Southlake would love to hear about it. Please share the next time you come in for a checkup and cleaning!
Meet the Dentist
Dr. Preetha Thomas is a holistic, family dentist Southlake friends and neighbors can count on for whole-health focused care. To learn more about her general, restorative, or cosmetic services or to discuss how your diet can play a big role in your oral health, we invite you to contact Enclave Dental at 817-912-1218 today.
Comments Off on Holistic Dentist in Southlake Suggests These 7 Herbs
No Comments
No comments yet.
RSS feed for comments on this post.
Sorry, the comment form is closed at this time.