January 17, 2018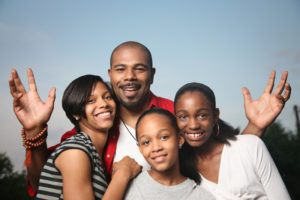 The meaning of enclave, from French, is a simple concept — it's a place filled with people that are different from those that surround it. At Enclave Dental, we strive to offer dentistry that's truly set apart from the rest. Dr. Preetha Thomas is the dentist in Southlake who takes a whole-health approach to help you enjoy better oral and overall health for a lifetime to come. Choosing a holistic dentist will help to ensure you and your loved ones receive dental care that is safe and effective — keep reading to learn more about what that means.
Bio-Compatible Materials
From mercury-filled amalgam to metals and other unnatural materials, restorative dentistry can have a seriously negative effect on your oral and overall health. Dr. Thomas knows the benefits of using mercury safe, mercury-free, and nonmetal fillings and crowns – it completely eliminates the risk of mercury exposure and keeps metal out of your body and bloodstream.
Some of the services we offer include:
Tooth-colored fillings made from composite resin
All-zirconia crowns as opposed to PFM (porcelain fused to metal)
BPA-free ceramic restorations (i.e. zero harmful plastic)
Clifford testing (on a case by case basis) to test for chemical sensitivities
Alternatives to root canal therapy
Flouride-Free Practice
In an effort to offer safe and healthy dentistry, we have completely eliminated the mineral fluoride from our office. The paste that we use during cleaning does not contain this mineral. We will also recommend a fluoride-free re-mineralizing toothpaste to help strengthen tooth enamel for cavity prevention. Many parents are more comfortable bringing their children into a holistic dentist, where they know their children are safe from the over-use of this mineral.
Ozone Therapy
Ozone therapy can help to kill bacteria and reduce infection without the need for antibiotics, which throw off your body's natural bacteria levels and leave you at a higher risk of developing other illnesses. Controlled ozone can be used to reverse cavities, treat gum disease, and reduce tooth sensitivity. There are no allergy concerns with ozone and it is safe for use in patients of all ages.
Fewer X-Rays
X-rays are an important diagnostic tool, but because radiation — which X-rays produce — builds up in the body over time, having too many taken can have a lasting effect on your overall health. We always work to reduce the number of X-rays taken, only using them when they are absolutely necessary — especially for younger patients.
Considers Whole-Health
As a holistic dentist, Dr. Thomas considers the whole-health picture. Because she knows that your oral health is closely tied to your systemic well-being, she follows the meridian chart to consider how energy flows throughout the body — an integral aspect of holistic care. If needed, she can also refer you to a trusted physician in the area for outside care.
About Dr. Thomas
Dr. Preetha Thomas is a holistic dentist in Southlake providing excellent dental care for patients of all ages. To learn more about her services or to schedule an appointment for the same, you are invited to contact the office at 817-912-1218.
Comments Off on What Is Holistic Dentistry?
No Comments
No comments yet.
RSS feed for comments on this post.
Sorry, the comment form is closed at this time.