January 9, 2018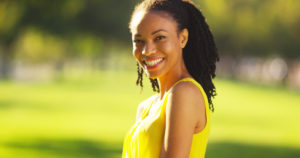 Many people dread going to the dentist, but dental work doesn't have to be stressful. In fact, visiting a holistic dentist can be a downright relaxing and rejuvenating experience — and one that always has your oral and overall well-being in mind. Your sedation dentist in Southlake strives to make each appointment as calming as possible with techniques like essential oils, grounding, and lavender throughout the office. And if that's not enough to help you fully relax, we've got more potent sedation methods at hand, too.
A Soothing Dental Experience
A great holistic dentist works to cultivate an environment where everyone can feel soothed and at ease. Dr. Thomas is pleased to be able to offer patients of all ages all the comforts of a spa-like environment — so you and your loved ones can lie back, relax, and smile on your way toward positive oral health.
What will you find at your holistic dentist's office, specifically? We love essential oils like Valor, which promotes relaxation and a sense of peace. We can also help you try grounding techniques, which encourage you to take note of and focus on your surroundings rather than what's going on inside your head. And lavender dispersed throughout the office permeates a sense of calm and peace. It's the kind of warm, welcoming environment you might actually look forward to visiting.
Other Sedation Options
If you still need a little help getting comfortable in the dental chair, we can help you relax even further with one of our sedation methods. Choose from nitrous oxide or oral conscious sedation, depending on your level of anxiety on the day of the procedure as well as the treatment that is being performed.
Nitrous oxide: You breathe the gas in through a small nasal mask throughout the procedure. Its effects make you feel light and tingly — and maybe even a little bit happy to be at the dentist's. Once the treatment is over and the mask is removed, you can go on about your day without any lasting grogginess.
Oral conscious sedation: You will take a prescription medication about an hour before your appointment. By the time you are settling into the dental chair, its relaxing effects have taken over and you are removed from worry about what's going on around you. It's normal to doze lightly during this type of sedation, but you are still awake and able to respond to your dentist in Southlake. You may not remember the details of your procedure — a benefit for anyone dealing with dental anxiety.
Don't hesitate to contact a sedation dentist if you think you could benefit from either method. Because dental care really can be a positive, relaxing experience!
About the Author
Dr. Preetha Thomas is a holistic dentist in Southlake providing dental services that have your whole health in mind. To learn more about her comprehensive care or to schedule an appointment at Enclave Dental, you are invited to contact the office at 817-912-1218.
Comments Off on Your Sedation Dentist in Southlake Can Help You Relax
No Comments
No comments yet.
RSS feed for comments on this post.
Sorry, the comment form is closed at this time.