December 19, 2017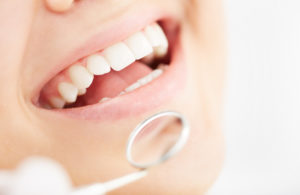 Now that it's the middle of December, we're starting to see signs of cold and flu season all around. This time of year always reminds your holistic dentist in Southlake of the importance of one thing: vitamin C. Are you getting enough? Keep reading to learn more about why it's key for your health — especially as we get ready for colder weather here in North Texas.
Vitamin C: Your Best Immune Booster
You've probably been aware of the importance of vitamin C for quite some time now. Maybe you ate those chewable gummies or orange-flavored pills when you were a child. We've long known of the benefits of this particular vitamin — not least of which is the role it plays in strengthening the body's immune system. Even still, though, many people fail to get enough of the helpful vitamin.
It's your body's best friend. Vitamin C helps you gain energy from the food you eat, strengthening your immune system against infection and helping you stay healthy during cold and flu season — and all year long. And because the vitamin also promotes collagen growth, it can improve your joint health as well.
With only a little effort, you can get a good amount of vitamin C in your diet naturally (without taking a supplement). Some delicious sources of vitamin C include:
Red peppers
Broccoli
Oranges
Strawberries
Kale
Tomatoes
What Happens If You Don't Get Enough Vitamin C?
Vitamin C is crucial for a healthy, energetic body. If you don't get enough of it, you're putting yourself at risk of a number of health problems, including:
Low energy and fatigue
Skin problems
Gallbladder disease
Diabetes
Rheumatoid arthritis
To avoid these and other side effects of vitamin C deficiency, make sure you're getting plenty of the nutrient on a day to day basis. Try adding a banana-orange smoothie to your morning routine, for example, or stocking up on strawberries and red peppers to toss in a lunch-time salad.
Detoxing With Vitamin C
In addition to getting adequate vitamin C in your day-to-day diet, you may also want to consider doing a detox to get its maximum benefit this time of year. It's a great way to remove toxins from your body at protect yourself from infection as we head into cold and flu season.
To perform a vitamin C flush, you'll need ascorbic acid powder, which you can find at a health foods store or online, dissolved into a glass of water. Drink the combination regularly every 20 to 30 minutes until you have a loose, watery stool. Once you've reached this stage, the flush is complete. If you wish to continue, however, you can take a lower dosage every four hours for the next couple of days.
The benefits of detoxing with vitamin C include…
Feel more refreshed and rejuvenated
Remove toxins from the body
Boost immune system
Help your body absorb vitamin C better
Don't hesitate to talk to your holistic dentist or doctor about whether or not you are getting enough vitamin C — it's one key ingredient to your happy, healthy, productive life!
About the Author
Dr. Preetha Thomas is a holistic dentist in Southlake providing personalized, whole-health dental care for families and individuals of all ages. To learn more about the positive effects of vitamin C or to schedule an appointment with Dr. Thomas, you are invited to contact Enclave Dental at 817-912-1218.
Comments Off on Holistic Dentist in Southlake Touts Benefits of Vitamin C
No Comments
No comments yet.
RSS feed for comments on this post.
Sorry, the comment form is closed at this time.