August 22, 2017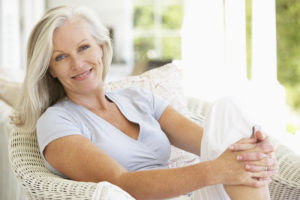 Despite improvements in dental hygiene and increased access to oral care across the last century, tooth loss remains a significant problem for adults in the US and around the world. In fact, the majority of people over the age of 35 are missing at least one of their natural teeth. Dr. Preetha Thomas offers dental implants, a comprehensive response to tooth loss. Most dental implants are made of titanium — but your holistic cosmetic dentist in Southlake prefers ceramic. Keep reading to find out why.
The Beauty Behind Dental Implants
Dental implants are the leading option in tooth replacement. Nothing else replaces your missing tooth's root in addition to its crown, or the visible portion. Dental implants also integrate, or grow together, with your jawbone to provide maximum stability for your new teeth.
Humans have been using this comprehensive dental implant approach for centuries, but only in the past several decades have dental implants really hit their stride. Dentists are continually adding implant dentistry to their list of services — but few take the holistic approach that we value at Enclave Dentistry.
With all our treatments, our main priority is ensuring patients receive care that benefits their oral and overall health. For patients who prefer a metal-free option in tooth replacement, that means ceramic dental implants.
Why Ceramic?
Most dental implants are made of titanium. Patients with metal sensitivities or sensitive tissues may not be able to undergo traditional implant procedures. For them, or for people who simply prefer metal-free dentistry, ceramic/zirconia dental implants are a lifesaver.
Ceramic is just as sturdy as titanium, and it can also integrate with the bone tissue to provide a stable foundation for replacement teeth. Because ceramic is a natural white color, it blends in flawlessly with your prosthetic and surrounding teeth. Sometimes metal dental implants can show through and cause a gray line at the gum line.
Are You a Candidate?
Anyone who wishes for a metal-free alternative to dental implants is a good candidate for ceramic implants, and all patients who are eligible for traditional metal dental implants can benefit from the ceramic alternative. The only way to know for sure is to visit with your implant dentist. In an initial consultation, Dr. Thomas will evaluate your oral and overall health to determine if you are likely to be able to heal properly following the implantation. People who have severe cases of periodontitis (gum disease), who have lost significant bone/gum tissue due to gum disease or missing teeth, or people with health conditions affecting the immune system may not be able to undergo the procedure.
Let's Discuss Ceramic Dental Implants This Month!
If you are interested in having your smile completed with dental implants, ceramic implants could be the best option. Find out more by requesting an appointment with your Southlake dentist Dr. Thomas today!
Comments Off on Cosmetic Dentist in Southlake Offers Ceramic Implants
No Comments
No comments yet.
RSS feed for comments on this post.
Sorry, the comment form is closed at this time.