July 26, 2017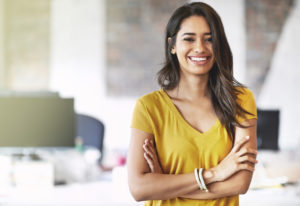 You can't put a price on a healthy, beautiful smile. Once we have helped you achieve complete oral health with quality holistic dental services, our team looks forward to discussing your options in cosmetic dentistry. Like porcelain veneers — they aren't for everyone, but people who are interested in pressing the refresh button on their smiles love this popular treatment. Our community trusts Dr. Preetha Thomas as the holistic cosmetic dentist in Southlake!
What Do Porcelain Veneers Fix?
Porcelain veneers can be used to correct just about any cosmetic imperfection affecting otherwise healthy teeth. From severe stains and discoloration to chips, slight gaps, and oddly textured or shaped teeth, veneers cover it all up with beautiful dental porcelain. The material is customizable to match the size and shade that will suit your unique facial treatments best.
How Are Veneers Placed?
If you're interested in dental veneers, you and Dr. Thomas will sit down and discuss your options to determine whether or not they're right for you. You'll talk about how your teeth got into their current state and what you would like to achieve with cosmetic dentistry.
If veneers are the best solution, Dr. Thomas will consider your facial structure and coloring to ensure your new restorations look naturally beautiful. Then, the teeth will be prepared to receive the veneers. Dr. Thomas will carefully remove a sliver of enamel from the surface of each tooth. Next, we will take an impression, or mold, of the prepared teeth. Temporary veneers cover your teeth in the time between appointments.
All the information is compiled into a treatment plan and sent to our partner lab, where your veneers are created by an expert ceramist. Once they are ready, you return to our office for their final placement. Dr. Thomas removes your temporaries, checks the fit of the new veneers, and makes any final adjustments as necessary. When everything is just as it should be, the veneers are placed — and you get the first look at your new smile!
Are Veneers Right for You?
Dental veneers help adults who are dissatisfied with their cosmetically flawed teeth smile with total confidence. If you are over the age of 18 and interested in improving chipped, stained, gapped, misaligned, or otherwise cosmetically imperfect teeth, veneers could be a fabulous option for your smile.
Keep in mind that severely misaligned teeth are best served by traditional orthodontics. And for teeth that are structurally damaged — like weak, worn, or decayed teeth — a sturdy dental crown is usually preferred. Dr. Thomas will help you understand your options in cosmetic and restorative dentistry, and which is best for your unique smile.
Does the Dentist Near Me Offer Porcelain Veneers?
If you are interested in improving the appearance of your smile with porcelain veneers, please do not hesitate to reach out to your dentist in Southlake. We want to help you love your teeth with gentle aesthetic improvements, and we offer a number of services to do just that. Request an appointment online today!
Comments Off on Your Holistic Cosmetic Dentist in Southlake Offers Veneers
No Comments
No comments yet.
RSS feed for comments on this post.
Sorry, the comment form is closed at this time.