January 17, 2017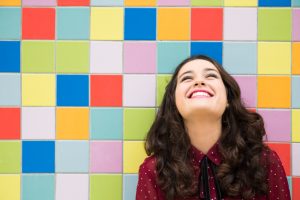 Long-lasting oral health requires a holistic approach — and that includes examining the way your upper and lower jaw fit together. Misaligned teeth place unnecessary pressure on your jaw joint (the TMJ), potentially resulting in debilitating pain, nighttime teeth grinding, and other side effects. And these days, we can straighten your teeth without resorting to bulky metal braces. Continue reading to learn more about Invisalign in Southlake from Dr. Preetha Thomas!
Invisalign: A Metal-Free Option
Rather than using silver brackets and wires to bring your teeth into the proper position, Invisalign trays are made from mostly polyurethane plastic. The durable, discreet material completely eliminates the use of metal, making Invisalign a wonderful option for patients who are sensitive to metals, or those who simply wish for metal-free orthodontics.
As with all treatments at Enclave Dental, Dr. Thomas will thoroughly examine your teeth and gums to verify that Invisalign is the best option for your smile before beginning treatment. Impressions and images of your dentition are then sent to the Invisalign lab, where your customized trays are created just for you.
Dr. Thomas will talk you through your Invisalign treatment before you begin. You'll use each tray for two weeks before advancing to the next in the series. Every day, wear the tray for 20 to 22 hours, removing it to eat, drink, brush, and floss. Visit Enclave Dental for your regularly-scheduled appointments every six weeks.
Holistic Health Benefits of Invisalign vs. Metal Braces
For patients committed to the practice of holistic dentistry, Invisalign offers clear advantages compared to metal brackets and wires. The holistic health benefits of Invisalign include…
Invisalign is completely metal-free.  
Smooth plastic will never rub sores or blisters in the soft tissues of the mouth.
There are no barriers to proper brushing and flossing with Invisalign.
Continue eating the nutritious foods you love, thanks to removable aligners.
Health Benefits of Orthodontic Treatment
Think orthodontic treatment only benefits the way your smile looks? Think again. Straightening out your bite improves the function of your jaw, reducing your risk for developing an issue with the jaw joint — the area known as the TMJ. And a healthy jaw means fewer headaches or chronic migraines, less facial or ear pain, and better overall health.
Orthodontics can also improve your gum health, which can have a serious impact on your overall wellbeing. People with crowded teeth know how difficult (or just unpleasant) flossing can be — but when your teeth line up side by side, it is easier to remove plaque and prevent the tartar buildup that causes gum disease.
Schedule a Visit With the Holistic Southlake Dentist!
Are you interested in metal-free braces? Then don't wait — Dr. Thomas and her team can't wait to discuss how we can improve the alignment of your bite with Invisalign. Request an appointment at Enclave Dental today!
Comments Off on Better Oral Health in 2017? Think Invisalign in Southlake
No Comments
No comments yet.
RSS feed for comments on this post.
Sorry, the comment form is closed at this time.