December 30, 2016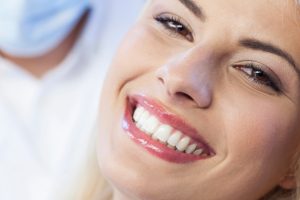 You probably already know the basics of cosmetic dentistry. Teeth whitening rejuvenates the appearance of a dingy smile, and veneers cover up the flaws you want to hide. A beautiful smile is an obvious benefit of cosmetic dentistry, but have you considered the impact it could have on your overall health? Your holistic Southlake cosmetic dentist explains more below.
How Your Smile's Appearance Can Affect Your Health
Over time, your smile's appearance can really make a difference in your emotional and physical health. First of all, it's not surprising that people who are happy with the appearance of their smiles are more likely to, well, smile more. And the psychological benefits of flashing your grin are well-studied. A person who smiles a lot is likely to appear more attractive to others, and may be perceived as being more successful and likeable, too. Smiling also reduces stress and lifts the mood.
Are you grinning yet? There's another often-overlooked benefit of improving the appearance of your smile, and it's also psychological. When people are proud of their teeth, they are more likely to brush, floss, and visit the dentist regularly. That means investing in cosmetic dentistry can help you — in a most unexpected way — enjoy better oral and overall health for a lifetime to come.
Cosmetic Services at Enclave Dental
Dr. Preetha Thomas takes a holistic, conservative approach in all areas of dentistry — and cosmetic services require the same careful consideration patients have come to expect from Enclave Dental. With professional teeth whitening, porcelain veneers, and all-ceramic restorations, your cosmetic dentist in Southlake perfects smiles while promoting overall health and wellbeing.
Porcelain veneers are one of the most popular treatments in cosmetic dentistry. They are thin coverings made out of biocompatible dental porcelain. It's a material that looks and feels just like your natural tooth enamel, for a stunning smile. When properly maintained, porcelain veneers can last for a decade or more.
Dr. Thomas also provides professional teeth whitening for patients who would like to rejuvenate the appearance of dingy, discolored teeth. A careful approach reduces tooth sensitivity, and a custom fit keeps your gums and soft oral tissues free from exposure to the high-powered gel. With both in-office and take-home whitening options available at Enclave Dental, you can reveal your results at the pace you are most comfortable achieving.
All-ceramic restorations improve the form and function of damaged or decayed teeth. Made of natural-looking, beautiful dental porcelain, they are also an excellent alternative for people who prefer a metal-free option in restorative dentistry.
Achieve Your Best Smile in 2017
It's a new year, and there's never been a better time to consider making big improvements to the appearance of your smile. We invite you to contact our office to learn about what's possible with cosmetic dentistry! Request an appointment at Enclave Dental today.
Comments Off on Southlake Cosmetic Dentist: Beautiful Smile Promotes Good Health
No Comments
No comments yet.
RSS feed for comments on this post.
Sorry, the comment form is closed at this time.