October 18, 2016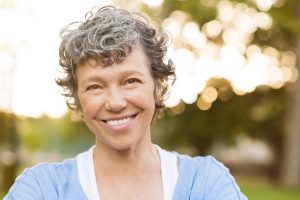 Dental x-rays allow Dr. Thomas to look below the surface to find issues as soon as they develop, while conservative treatment is still possible. If you're concerned about the safety of x-rays, we completely understand. Feel comforted knowing we use digital x-rays, which expose you to far less radiation than traditional x-rays — in fact, it's less than you'd receive walking out in the sun for just five minutes. Still not convinced? Let's take a closer look at the need for x-rays for you and those you love most.
Why We Take X-Rays
Dr. Thomas and the team at Enclave Dental are committed to providing holistic dentistry for you and your loved ones. This means we'll never use anything harmful, like amalgam fillings, when treating your smile. While some people may believe x-rays pose a similar risk, the truth is the benefits of digital x-rays far outweigh the risk of radiation exposure.
We take x-rays for the early detection of cavities. By catching tooth decay early, we can save more of your natural tooth structure, preventing the need for root canals and even extraction later on. By the time a cavity can be seen by the naked eye, it may be too late for restoration with a simple filling.
Digital x-rays show us cysts that indicate disease or infection, too. Early detection of oral cancer has been suggested to greatly increase the 5-year survival rate. And these x-rays also help us spot extra teeth beneath the gum line, like the presence of wisdom teeth that may need an extraction.
Digital X-Rays at Enclave Dental
Dr. Thomas greatly prefers digital radiography because it exposes you to far less radiation, produces images faster, and makes the storage and transfer of images far easier. It is the safer, quicker, more eco-friendly alternative to traditional radiography.
Unlike with traditional x-rays, the radiation exposure associated with digital radiography is negligible. In fact, digital x-rays may expose you to 10 times less radiation than images captured with traditional x-rays. That reduction in radiation exposure is especially significant when you consider the fact that radiation builds up in the body over a lifetime — so beginning with digital x-rays in children can have a significant benefit on their overall health and wellbeing.
A Note on X-Rays and Pregnancy
Pregnant women should certainly visit the dentist, as good oral health contributes to a healthy pregnancy, labor, and delivery. It is perfectly safe for expectant mothers to undergo a checkup and cleaning at the holistic dentist's office. But because Dr. Thomas takes a conservative approach to dentistry, we prefer to avoid x-rays during pregnancy unless absolutely necessary. We'll recommend waiting until after your pregnancy to take digital x-rays.
Digital X-Rays Are Safe, Effective, and Crucial for Oral Health
Dr. Thomas will never recommend a treatment or service just because your insurance covers it. Enclave Dental firmly believes that the majority of our patients will benefit from the use of digital x-rays once a year. The earlier we can catch oral problems, the more conservative the treatment can be — and the better the overall outcome. If you would like to further discuss the need for x-rays, or to schedule a consultation with a trusted holistic dentist, please don't wait to request an appointment at Enclave Dental.
Comments Off on Why Take X-Rays? How Are We Keeping You Safe?
No Comments
No comments yet.
RSS feed for comments on this post.
Sorry, the comment form is closed at this time.