August 30, 2016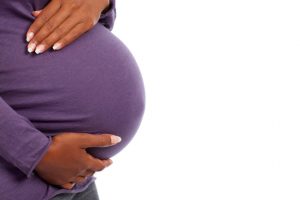 When you're pregnant, you've got a lot of things to keep in mind for your and your baby's health. Dental health and hygiene should be a major consideration. Not only are routine visits to holistic Southlake dentist Dr. Thomas completely safe during pregnancy, but they are necessary for protecting your overall health up until and after your baby is born. Below, you will find some special considerations you should have regarding your oral health during pregnancy.
Changes in the Gums
Hormonal changes during pregnancy can bring about a temporary form of gum disease we call pregnancy gingivitis. It is a mild form of the condition, but pregnancy gingivitis should be prevented and controlled nonetheless. Keep the condition from developing by brushing your teeth for two minutes, after each meal or at least twice a day, and flossing daily. If gingivitis does get the chance to form, you may notice red, swollen, or tender gums as a result. Left untreated, gum disease during pregnancy has been linked to premature birth and low birthweight. Dr. Thomas may recommend more frequent dental cleanings and improved dental care at home for treating pregnancy gingivitis.
Morning Sickness Affects Teeth
Pregnant women who experience morning sickness and vomiting should protect their teeth from repeated exposure to the stomach acids that attack tooth enamel. Weaker teeth are more vulnerable to tooth decay and infection. Rinse your mouth with a baking soda and water solution to remove acids from the enamel after each bout of sickness.
Keeping a Balanced Diet
You know eating well during pregnancy is important, but did you know you're providing the nutrients your baby's little smile will need later on? The teeth start to develop as early as three to six months — and upping your intake of vitamins A, C, D, calcium and phosphorus, especially, will help to make sure they come in strong. Of course, your diet also affects your own teeth, so fight the cravings and limit your exposure to sugary, sweet snacks.
The Need for Holistic Dentistry
Sometimes, people believe visiting the dentist is unsafe during pregnancy, or at the very least something that can be put off until after the baby is born. But when you visit a holistic dentist, you are trusting a professional who has only the best for you and your little one in mind. Our office never uses harmful materials to clean or restore your teeth. We know the mouth is closely tied to the rest of the body, and we act accordingly — especially during pregnancy. Elective procedures should be delayed until after the baby is born, but routine checkups and necessary restorative care should be attended to promptly. Feel safe visiting the holistic dental team at Enclave Dental.
Are you or someone you love pregnant and in need of high-quality dental care? If so, please do not hesitate to get in touch with Dr. Thomas at Enclave Dental. We always have your and your baby's best interest in mind! Contact us to schedule an appointment today.
Comments Off on Southlake Dentist Says During Pregnancy, Dental Hygiene Is Key
No Comments
No comments yet.
RSS feed for comments on this post.
Sorry, the comment form is closed at this time.