June 20, 2015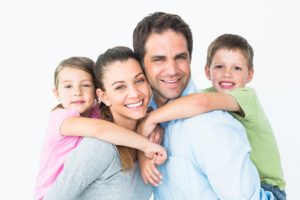 Your family is very important. When it comes to keeping their health in great shape, you will go to the ends of the Earth to ensure their health is never compromised. Their oral health is just as important because of how closely linked oral and overall health is. Let's think about it for a second, when you have an infection in one part of your body, the rest of your wellbeing is going to be affected in some way. The same goes for oral health, too. Any infection or disease that isn't properly treated will find a way to impact your overall health. This isn't good news. We want your family to be free of diseases and in terrific shape. When you come to our office in Southlake, TX, you'll notice how much care we put into our family dentistry services. Dr. Preetha Thomas provides gentle care that young ones can enjoy, too. We specialize in holistic care, and that's exactly what you'll be treated to when you visit our office.

We Approach Dentistry Holistically
It's a common question – what is holistic dentistry?
It's the new-age approach to dentistry that emphasizes health and wellness instead of focusing on treatment and symptoms. We take into account your entire being. Giving you the best oral health is what we care about the most. By using biocompatible materials that work perfectly with your body's chemical makeup, we can increase how well your oral health is performing. Technology and products that don't require any surgery are what we're after. Not everyone who goes in for a dental appointment enjoys receiving treatment, let alone surgery.
Dr. Thomas doesn't believe that fluoride is the answer to every dental problem. She doesn't offer mercury or other metals to be used in any treatment. She stays on the holistic path by stressing the importance of proper nutrition. It's here that we believe most dental diseases can be prevented.
Our family dentistry services include:
Restorative
Sedation
Cosmetic
Emergency
Soft tissue laser
Orthodontics and Invisalign
The better oral health your family has, the less they'll have to spend time in our office. Though we would love to treat every patient every single day, it's nice to see when patients practice great hygiene. It can help your family in the long run.
Schedule an Appointment
Your family deserves the best dental treatment around, and our Southlake, TX office can provide it for them. Treat them to holistic treatment that will help keep their smiles beautiful and their oral health in tip-top shape.
No Comments »
No comments yet.
RSS feed for comments on this post.
Leave a comment