September 25, 2019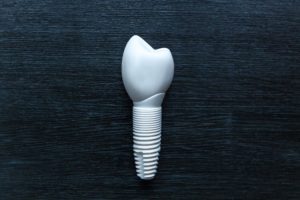 Your teeth are designed to last for a lifetime with the right oral hygiene habits at home and routine care from your dentist. Unfortunately, tooth loss is inevitable for many Americans. Even with the best prevention, 120 million Americans have lost at least one tooth. If you're among the unlucky few who have experienced tooth loss, you don't need to live with an incomplete smile. Dental implants in Southlake are the most successful and reliable solution to replace missing teeth. Although you've heard about their benefits, it's normal to have questions about the treatment. Here are the answers to several of the top questions about dental implants to make the best choice for your smile.

Why are dental implants an investment?
Initially, dental implants cost more than traditional treatments, like dentures; however, they are more affordable long-term. They have over a 95% success rate and are proven to last for several decades with the right care. This saves you money down the road because you should never need to have them replaced.
Besides lasting for a lifetime, they can also lower your overall dental expenses. The implant posts stimulate your jawbone to preserve its density. This helps support any remaining natural teeth to stop dental drift. By doing so, you also reduce your risk of tooth decay, gum disease, and additional tooth loss that can lead to an expensive treatment.
Can I get dental implants if I have periodontal disease?
Gum disease is an infection caused by bacteria found in tartar buildup. Although it's preventable, the Centers for Disease Control and Prevention estimates at least 50% of adults have a form of it. It destroys the supporting structures of your teeth, making it a common cause of tooth loss.
If you've lost teeth from gum disease, the infection must be treated first before undergoing your placement surgery. Besides periodontal therapy, you may also need additional procedures to repair the damage caused by the infection, such as bone grafting.
Will it hurt?
Just the thought of oral surgery can be overwhelming. It's natural to worry about pain, but anesthesia or sedation is used during your placement surgery, so you won't feel anything. There will be pain while you heal but most people report it to be no worse than a tooth extraction. You can manage your discomfort using over-the-counter pain relievers.
Can dental implants fail?
Dental implants are the most predictable tooth replacement option, but they can fail. Generally, the risk is less than 5%. Typically, it's the result of an infection called peri-implantitis. Thankfully, you can reduce your risk of it by maintaining your oral hygiene and visiting your dentist in Southlake at least twice a year.
Can I Get a Ceramic Implant?
Traditionally, dental implants are made from titanium because it is durable; however, it is not biocompatible. As an alternative to metal, many patients have come to prefer implants made from ceramic. This biocompatible solution offers an equally comparable success rate to ensure your new smile has the foundation it needs to last. The posts are resistant to chemical corrosion, and they don't conduct electricity or heat. You'll enjoy a holistic approach without compromising aesthetics or strength.
Still Have Questions?
Your dentist takes the time to explain your treatment plan and addresses your concerns to help you feel confident in your decision to replace your missing teeth. You'll have the peace of mind you need to know you've made the best choice for your smile.
About Dr. Preetha Thomas
Dr. Preetha Thomas received her dental degree from the Advanced Standing Program at Harvard School of Dentistry. She has undergone additional training in many areas of specialty, including maxillofacial oral surgery. Supported by extensive qualifications and experience in oral pathology, she can replace your missing teeth with dental implants. Contact our office today to schedule your consultation.
Comments Off on 5 FAQs about Dental Implants You Need to Know
No Comments
No comments yet.
RSS feed for comments on this post.
Sorry, the comment form is closed at this time.