August 7, 2019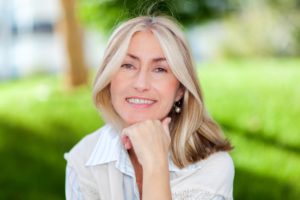 Nowadays, more people than ever place a greater emphasis on their well-being. From the foods you eat to your medical treatments, simple changes can have a large impact on your overall wellness. Why shouldn't your dental care offer the same benefits? Now, you can invest in biocompatible solutions to improve your oral and overall health with a holistic dentist in Southlake. If you are ready to make the switch for your smile, here are 5 things to consider.

Should I Switch to a Holistic Dentist?
The popularity of holistic dentistry has gained traction as the general public embraces biological solutions to support their health. Holistic dentistry differs from the traditional approach because it focuses on the "mouth-body connection." Instead of looking at the mouth and body as two separate entities, they are viewed as one to foster improved oral and overall health. This allows you to enjoy a variety of advantages, such as:
Mouth-Body Connection
A holistic dentist understands your dental treatments can influence your general health. As a result, a biocompatible approach is taken to maintain your dental health using solutions that create positive results in your body, such as making changes to your diet, using metal-free materials, or less invasive treatments.
Safer Materials
Your individualized oral health plan is designed to reduce your exposure to toxic chemicals when performing dental treatments. Safer materials are used that closely align with your body, such as those that do not contain any mercury or Bisphenol A (BPA).
Integrative Medicine
This approach provides a balance between traditional dentistry and holistic treatments. Your dentist in Southlake focuses on the natural relationship with your teeth, jaw, head, and neck to promote optimal oral functions that also impact your quality of life and general health.
Natural Remedies
Holistic dentists avoid using invasive procedures whenever possible. Instead, they focus on preventive, natural remedies to resolve common dental issues, like tooth decay and gum disease. They only use traditional practices when there are no other viable options.
High-Quality Care
Many holistic dentists started out using traditional dentistry before making the switch to natural alternatives. As a result, they are supported by extensive experience and qualifications in both traditional and holistic dentistry. This allows them to have a greater scope of knowledge to provide the high-quality care you deserve.
Get a Healthy Smile Today!
In today's health-conscious world, choose a natural, preventive approach to ensure your smile lasts for a lifetime. With the whole-body connection, you can rest assured the solutions you are using to achieve a healthy smile positively impact your well-being. Make the switch today!
About Dr. Preetha Thomas
Dr. Preetha Thomas earned her DMD Degree from the Advanced Standing Program at Harvard School of Dental Medicine. She also completed additional training in maxillofacial oral surgery. She regularly undergoes continuing education courses to remain well-versed in the latest dental techniques and procedures. Dr. Thomas provides a holistic approach when helping her patients achieve superior smiles through world-class care. If you are ready for more biological solutions, contact our office today for an appointment.
Comments Off on Considering a Holistic Dentist in Southlake? Here are 5 Things You Should Know
No Comments
No comments yet.
RSS feed for comments on this post.
Sorry, the comment form is closed at this time.