June 19, 2019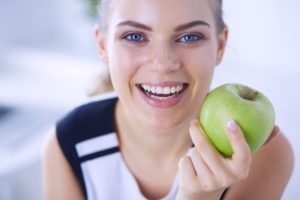 When you visit your dentist, it is common for them to focus on the issue at hand, such as gum disease. All too often, they overlook what may lay beneath the oral health problem, such as a systemic concern or complications caused by an infection. With the health of your mouth and body going hand-in-hand, you need a dentist in Southlake who treats the problem as a whole. Your holistic dentist focuses on your body overall, not just your dental health, to help you reach optimal well-being.

Importance of Mouth and Body Connection
Often, your mouth is referred to as the gateway to your health because it directly influences the performance of various systems in your body, such as your cardiovascular, immune, and respiratory. When an oral or general health issue arises, it may seem like an isolated concern, but this may not necessarily be the case. All too often, there is an underlying reason for the complication. A holistic dentist focuses on finding the root of the problem.
Your dentist could just treat the original concern, like a failing implant, but this could lead to even large consequences. For example, a failing dental implant may seem like an isolated problem; however, CT scans and digital imaging can find that bacteria have destroyed the bone and gum tissue, causing the implant to fail. If the periodontal infection had been treated correctly, it could have prevented the implant from failing altogether. By looking at the bigger picture, the implant could have lasted for several decades. Now, not only is the patient's oral health compromised but their general health as well.
The bacteria responsible for the infection can easily enter the bloodstream through the pressure of regular chewing. As it circulates throughout the body, it can cause it to respond with inflammation. This can result in cardiovascular disease, including an increased risk of heart attack and stroke. Unfortunately, the complications do not end there. The bacteria responsible for gum disease is also linked to respiratory infections, Alzheimer's disease, and diabetic complications.
Invest in Optimal Well-Being
Your holistic dentist considers your body as a whole when treating your oral health, such as keeping harmful bacteria levels to a minimum from the very beginning. This starts with your home oral hygiene habits. Brushing and flossing reduce harmful bacteria from the mouth that can infect the gum tissue that can later impact your oral health. It also helps prevent tooth decay that can lead to damaged or failing teeth.
By considering your mouth and body as one entity, your dentist can help you reach optimal health and well-being while also achieving a beautiful smile.
About Dr. Preetha Thomas
Dr. Preetha Thomas strives to help her patients reach and maintain superior health through comprehensive dental care. She views your oral health in its entirety to find the underlying cause of dental concerns. Dr. Thomas creates the individualized treatment plans you need to maintain a healthy mouth and body. Benefit from the superior dental care you deserve with Dr. Thomas. Contact our office today to schedule an appointment.
Comments Off on Holistic Dentist in Southlake Treats Your Smile as a Whole
No Comments
No comments yet.
RSS feed for comments on this post.
Sorry, the comment form is closed at this time.