May 1, 2019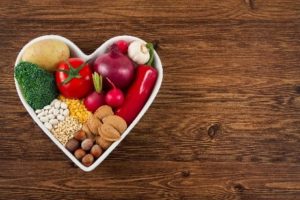 You have heard the saying, "you are what you eat." You may think this only applies to your waistline, but it also includes your dental health. Your holistic dentist in Southlake encourages good nutrition to promote a healthy smile. Missing a key vitamin in your diet can have serious complications for your mouth and body. If you are experiencing certain oral health concerns, the answer may be as simple as changing your diet.

Oral Health and Nutritional Deficiencies
If you take a multi-vitamin, you may think you have all the vitamins and nutrients you need for a healthy mouth and body; however, you might be surprised to learn 80% of people still have some form of nutritional deficiency. This can lead to a variety of symptoms you may attribute to another condition, such as bleeding gums, redness at the corner of your mouth, or patches on your tongue.
A simple urine test can measure your levels of 35 different vitamins, antioxidants, fatty acids, minerals, amino acids, and metabolites. The nutrition report can be used to help create a personalized diet plan to restore a healthy mouth and body.
Vitamin D Deficiency & Oral Health
Although you can experience several nutritional deficiencies, the most common is vitamin D, which is vital to your oral and systemic health. Vitamin D deficiency is linked to an increased risk of periodontal disease, dental implant failure, and post oral surgery complications because it impacts your body's ability to heal and fight infections.
You may not be concerned about your vitamin D level because you eat a balanced diet and receive plenty of natural sunlight, but you might be surprised to learn 42% of Americans are deficient. While it can affect anyone, research shows premenopausal women and people over the age of 65 have the greatest risk of vitamin D deficiency.
Besides changes to your oral health, you may also experience other symptoms as well, such as:
Frequent illness or infections
Fatigue and tiredness
Bone or back pain
Depression or mood swings
Impaired wound healing
Bone loss
Hair loss
Muscle pain
If you have inadequate levels of vitamin D, you can increase your intake by making simple changes. Although sunlight is a key source, your diet is equally important. Calcium and vitamin D work together, so it is important to eat a diverse diet to receive proper levels of each, such as:
Dark leafy vegetables
Soybeans and white beans
Fish
Dairy products
Egg yolks
Get a Healthy Smile Today
Eating a balanced diet is vital for more than just a healthy body. It is also necessary for your dental health. Your dentist in Southlake can help you create a personalized meal plan for a healthy mouth and body.
About Dr. Preetha Thomas
Dr. Preetha Thomas provides comprehensive services that promote her patients' overall well-being. She focuses on natural solutions to help you reach your dental health goals. If your oral health has suffered from complications of nutritional deficiencies, contact our office today to schedule a consultation.
Comments Off on Holistic Dentist in Southlake Explains the Importance of a Balanced Diet
No Comments
No comments yet.
RSS feed for comments on this post.
Sorry, the comment form is closed at this time.