April 17, 2019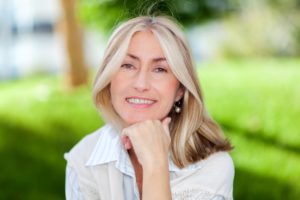 You may not put much thought into it, but nitric oxide is critical to the function of your body. In fact, you cannot live without it. Unfortunately, as you age your body may not produce enough of it. This can lead to significant complications with your general health, such as an increased risk of cardiovascular disease. After the age of 40, your holistic dentist in Southlake may want to discuss your nitric oxide levels and how they may be impacting your oral and general health.

What is Nitric Oxide?
Nitric oxide is a signaling molecule in the cardiovascular and circulatory system. It signals the blood vessels to relax, which allows the arteries to dilate to increase circulation. It is the foundation for circulation throughout our body. While it is abundant in our body's systems, it can be depleted or become unstable. It must be replenished for the body to function correctly, including:
Support healthy blood pressure.
Promote cardiovascular and heart health.
Dilate arteries for adequate blood flow.
Increase circulation throughout the body.
Aid arterial function.
Why are My Nitric Oxide Levels Dropping?
Your body goes through significant changes over the years, most notably after the age of 40. Wrinkles and fine lines are not the only concern to develop. Your nitric oxide levels decrease over time. In fact, recent studies show you will have half or less than the levels you had at the age of 20. With nitric oxide the key to healthy body functions, it is vital you remain proactive about replenishing your levels.
Healthy Diet
Eat a diet rich in green, leafy vegetables. They are great sources for antioxidants and nitrates, which help metabolize nitric oxide in the body. Adding spinach or beetroot to your diet is a good way to start replenishing your levels.
Exercise
Physical exercise is the greatest stimulator of nitric oxide. Exercise helps your body utilize L-arginine to make nitric oxide. The more you exercise, the more your body will produce. A brisk walk to start the day or a regular cardio program at the gym will not only trim your waistline but also improve your body's natural functions.
Support a Healthy Body
As you age, it is more important than ever to maintain your health. Through a well-balanced diet and adequate exercise, you can help to ensure your nitric oxide levels are at their ideal amounts. This promotes your heart health to support a vibrant future ahead.
About Dr. Preetha Thomas
Dr. Preetha Thomas is a trusted holistic dentist in Southlake who strives to help her patients achieve optimal well-being through high-quality dental care. She strives to align her treatments to create a balance in your body as your oral health needs change over the years. If you are over the age of 40, nitric oxide treatment may be an option to discuss with her to help you feel your best. Contact Enclave Dental today to schedule your consultation.
Comments Off on Holistic Dentist in Southlake Explains the Decrease in Your Nitric Oxide Levels
No Comments
No comments yet.
RSS feed for comments on this post.
Sorry, the comment form is closed at this time.