March 20, 2019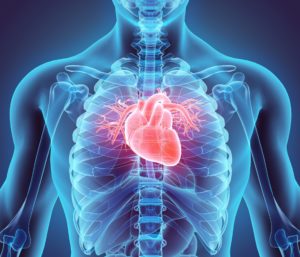 You know your heart health is vital to your overall well-being. Eating a balanced diet and living a healthy lifestyle positively impact your cardiovascular system, but did you know there is another factor that is equally influential? Nitric oxide is critical to ensuring healthy heart functions. If you have insufficient amounts, it can lead to a variety of complications. Based on your nitric oxide levels, it can alert your holistic dentist in Southlake to potential dental issues, like gum disease.

What is Nitric Oxide?
Nitric oxide is a molecule within your body that aids communication between 50 trillion cells. It helps to transmit signals throughout the entire body. Although there have been more than 60,000 studies performed on it in the last 2 decades, it has only recently gained attention for its role in your cardiovascular health.
Nitric oxide promotes the dilation of your veins and arteries to allow blood to flow throughout your body. It also prevents your red blood cells from sticking to one another to prevent dangerous clots and blockages from forming.
Breathing through your nose helps release nitric oxide to expand your blood vessels. As a result, this lowers your blood pressure and creates an overall calming effect. Your body naturally generates the molecule in the endothelium, which lines your blood vessels' walls.
If nitric oxide levels become too low, it can lead to a variety of complications with your heart health. Your blood vessels will accumulate fatty plaque, which can result in atherosclerosis. This increases your risk of high blood pressure, heart attack, and stroke.
During the early stages of arterial disease, the lining becomes damaged, which starves the production of nitric acid. This makes your blood vessels vulnerable to inflammation as well.
Promote Your Heart Health
You can help to maintain nitric oxide levels within your body by following a healthy lifestyle:
Exercise regularly to stimulate the production of nitric oxide; however, avoid extreme activity which can result in oxidative stress.
Eat a balanced diet containing organic kale and beet juice two to three times a week to help your body convert nitrates to nitric oxide.
Limit your intake of fats, sugars, and salts. Instead, incorporate fresh fruits and vegetables, lean proteins, and whole grains into your diet.
Lower your risk factors that can lead to heart disease, like blood pressure, cholesterol, and blood sugar levels.
Take the time to breathe each day to lower your stress and to encourage the release of nitric oxide.
Promote Your Heart Health Today
Your dentist in Southlake can promote the health of your mouth and body. Cardiovascular disease and gum disease often go hand-in-hand. Your dentist will help keep your gums healthy through routine dental care.
About Dr. Preetha Thomas
Dr. Preetha Thomas is a holistic dentist in the community who strives to promote her patients' overall well-being through superior dentistry. She creates individualized treatments catering to your specific needs to help you maintain your general and oral health. Contact Enclave Dental today to experience a natural side to dentistry.
Comments Off on Holistic Dentist in Southlake Explains Nitric Oxide and Your Heart Health
No Comments
No comments yet.
RSS feed for comments on this post.
Sorry, the comment form is closed at this time.